Your Ultimate Guide to RV Campgrounds in Washington
Harper Sullivan
August 1, 2023
Searching for a place the whole family will enjoy with access to lakes and rivers? Camping in Washington may be right for you! Keep reading to discover some of the best RV campgrounds & RV Parks in Washington.
If you're looking for the best RV campgrounds in Washington to explore its stunning natural landscapes and famous landmarks, we've got you covered. Not only will we assist you in finding RV campgrounds with activities for kids and full hookups, but we'll also guide you to the best places with direct access to Washington's mountains, waterways, and breathtaking views.
With numerous RV campgrounds situated throughout the state, you have a plethora of camping options in Washington. Whether you're seeking an RV campground in the mountains, along the coast, or near a ski resort, Washington has got you covered. Washington is a fantastic place for RV camping and experiencing unique natural landscapes such as its gorgeous coastline, dense forests, and towering mountains.
Washington offers access to stunning natural features such as Mount Rainer, Quinault Rainforest, and Ginkgo Petrified Forest State Park, plus quaint coastal towns and lively cities. So stick with us at CampersCard and we will assist you in finding your perfect Washington campground and help you explore all the highlights that this magnificent state has to offer.
[Find RV Campgrounds in Washington] (https://www.camperscard.com/)
Helpful Resources For Your Washington Visit
Before we start digging into Washington, there are some things you need to know about this state. Here are some helpful resources to help you get familiar with Washington.
Now that you've got the essential information, let's get started. 
A Little About Washington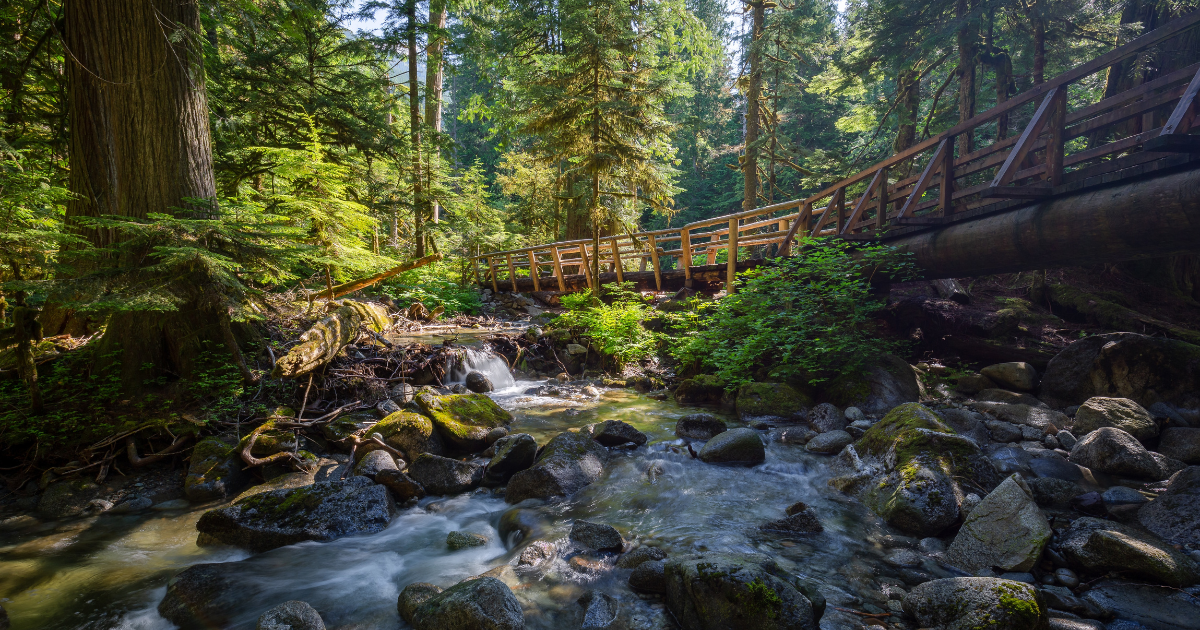 Washington, also known as "The Evergreen State," is nearly perfect for outdoor enthusiasts. 
Travelers to Washington can enjoy hiking, cycling, kayaking, beautiful coastlines, orchards, and even chasing peaks in this outdoor paradise. There is so much to do in Washington you'll never be bored. And according to the State of Washington Tourism, they reported 24.6 million tourists in 2019, and that those visitors spent $60 million a day.
With over 40% of its terrain being public land, you have access to everything. The Evergreen State has 28,000 miles of shorelines according to the Department of Ecology, making it a great place for fishing, boating, or searching for those whitewaters. They have the Cascade Mountain Range, Mount Rainier, and the Mountains on the Olympic Peninsula too.
No matter where you go, beauty is there, but you're not too far from vibrant, welcoming cities either. So come and see why Washington is a place RVers flock to every year. Discover the stunning scenery, diverse landscapes, and endless outdoor activities. And check off three more National Parks in Washington State.
Washington's Coastal Region
Central Washington
Eastern Washington
Explore Washington's Regions Here
RVing in Washington's Coastal Region 
The coastal region of Washington showcases an awe-inspiring spectacle of nature. With more than 10 mountain peaks over a mile high, ancient forests, and rocky coasts, this region is a paradise for RVers. Let's take a look at some of the highlights. 
Coastal Region Highlights
In this region, you'll find plenty of great RV campgrounds in and around these area attractions.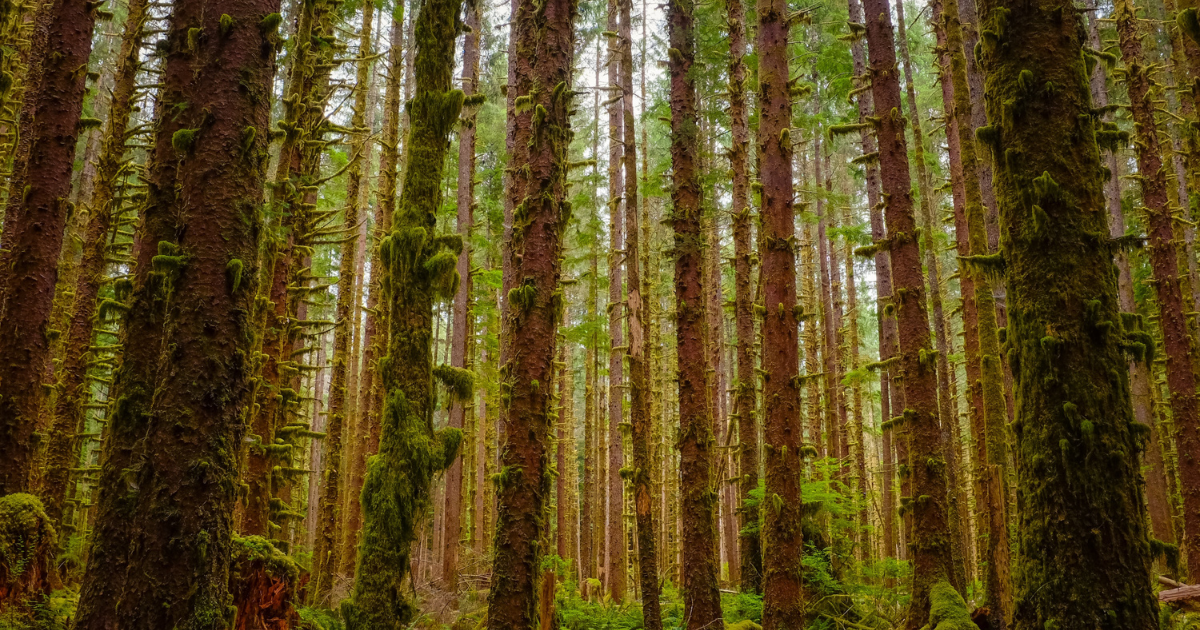 Discover one of the most diverse national parks in the world. Olympic National Park spans almost one million acres and has ancient temperate rainforests, glacial activities in the mountains, and plenty of undeveloped coastlines for you to explore.
Visitors can enjoy rugged hiking, kayaking, fishing, and time pondering on an unspoiled beach. Olympic National Park is one of the true treasures of Washington's coastal region. 
Sequim, Washington is tucked between the towering peaks on the Olympic Peninsula and the Strait of Juan de Fuca. With its convenient location to Olympic National Park and its abnormal amount of sunshine for the region, this is a great place to visit. The downtown has small-town vibes, shopping, dining, and cafes. For people looking for a little more activity, you can check out the Olympic Discovery Trail. 
Cape Flattery is a very enticing destination for those who like to check things off their bucket list. It is the most northwestern location in the lower 48 of the United States. But Cape Flattery is more than just a bragging point too. It has a beautiful and rugged coast, towering cliffs, and panoramic views.
Here you'll see sea stacks, sea caves, and beautiful sunsets on a nightly basis. Cape Flattery is a great place for photographers and nature enthusiasts alike.
If you are going to visit Olympic National Park, you have to visit Hoh Rainforest. It is an emerald green forest encased in unique mosses with towering giants disguised as trees. The ground is covered in ferns and puts a diverse landscape on display for visitors to meander through its maintained paths. It will be an unforgettable experience for you and your family!
Visiting Quinault Rainforest in Washington is like stepping into some mystical realm in a Sci-Fi movie. It can awaken the scenes, creep you out, and relax you all at the same time. The ancient forest is covered in moss, glistens from running streams, and has plenty of hidden waterfalls to discover. This is an example of beauty in its rawest form. 
Cape Disappointment State Park blends history and natural beauty for its visitors. Here you'll explore the Northwest's past as you stand on the cliffs overlooking the region. You can do a deep dive into its history from Captain John Meares to Lewis & Clark, to the Native American Tribes at the Lewis & Clark Interpretive Center.
Inside the State Park, you can visit the ruins of military bunkers, two different lighthouses, and lush forests. It has great views of where the Columbia River meets the Pacific Ocean and can leave you speechless and wanting to come back for another visit. 
Bellingham is uniquely situated between Mount Baker and the picturesque Bellingham Bay. This charming city has a vibrant downtown with eclectic shops, breweries, and farm-to-table eateries. Nearby you'll find plenty of outdoor adventures like hiking, biking, and kayaking. Bellingham is a perfect destination for people looking to blend nature with a local small-town experience. 
Seattle & Tacoma
This region represents the largest portion of the population in the state. The allure of natural beauty and urban accommodations like great public transit, the Space Needle, Pike Place, and a thriving area are too much for people not to take advantage of. In addition to that, waterfront living is on full display along the Puget Sound making for natural beauty everywhere you look. This region is both dynamic and inviting for anyone looking for those creature comforts that you leave behind in the bush.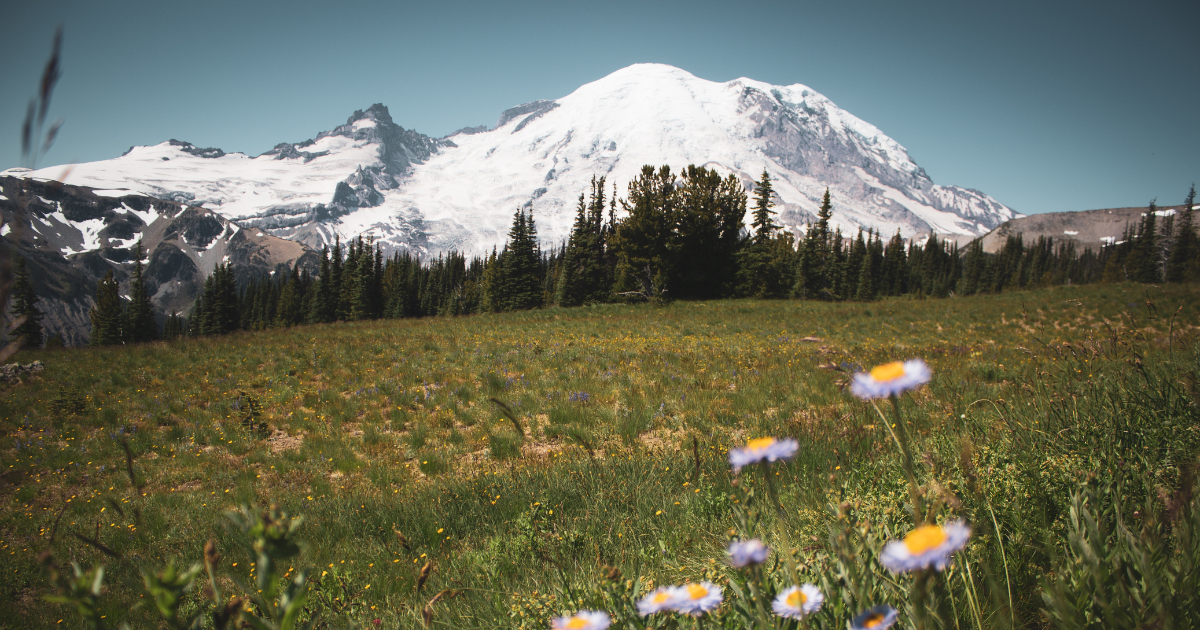 Mount Rainier National Park is on full display from downtown Seattle or Tacoma. On the rare clear day, it invites those from the urban environment to explore its rugged terrain. The park is diverse in its ecosystem with subalpine meadows displaying vibrant flowers, old-growth forests, and plenty of wildlife. In addition, you'll be happy to know there are waterfalls galore in this national park. 
Top 7 Towns and Cities to Visit in Washington's Coastal Region
Port Angeles
Sequim
Bellingham
Seattle
Tacoma
Port Townsend 
La Conner
Top RV Campgrounds in Coastal Washington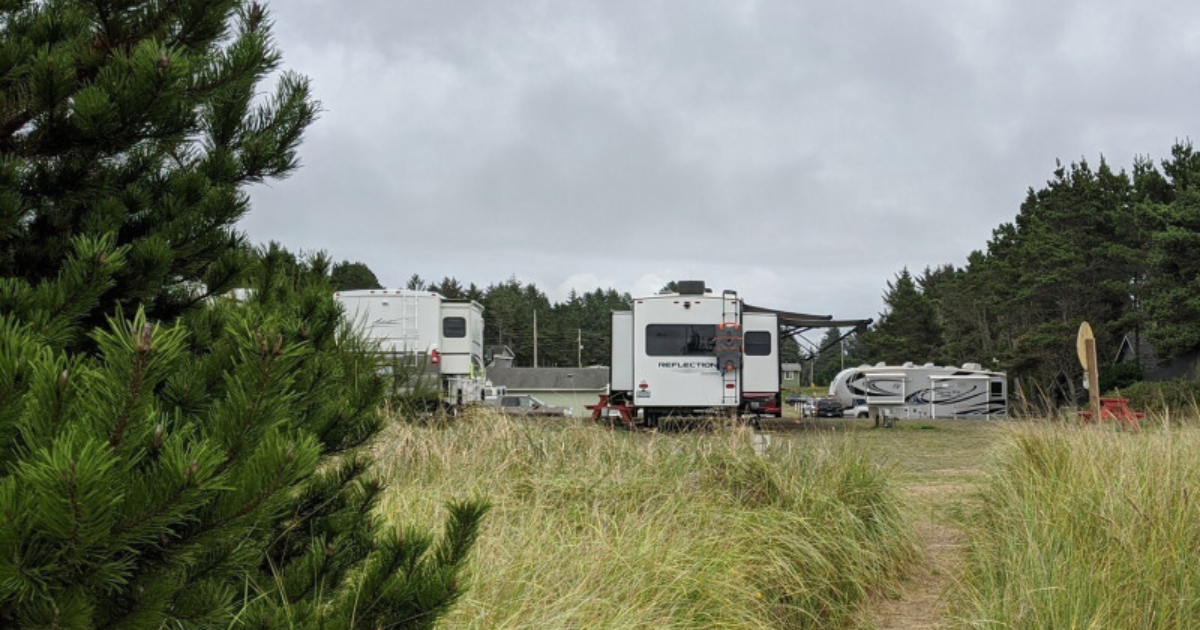 Looking For More Campgrounds in Washington's Coastal Region?
If you didn't find what you were looking for, just wait until you look at these other great campgrounds through CampersCard.
RVing in Central Washington
RVing in Washington's Central Region takes you from the rugged peaks of the Cascade Mountain range to the lowlands that grow tons of fruit people consume all over the United States. This region is unique and quite dramatic. Let's take a look at some of the highlights of Washington's central region. 
Central Washington Highlights
In this region, you'll find plenty of great RV campgrounds in and around these area attractions.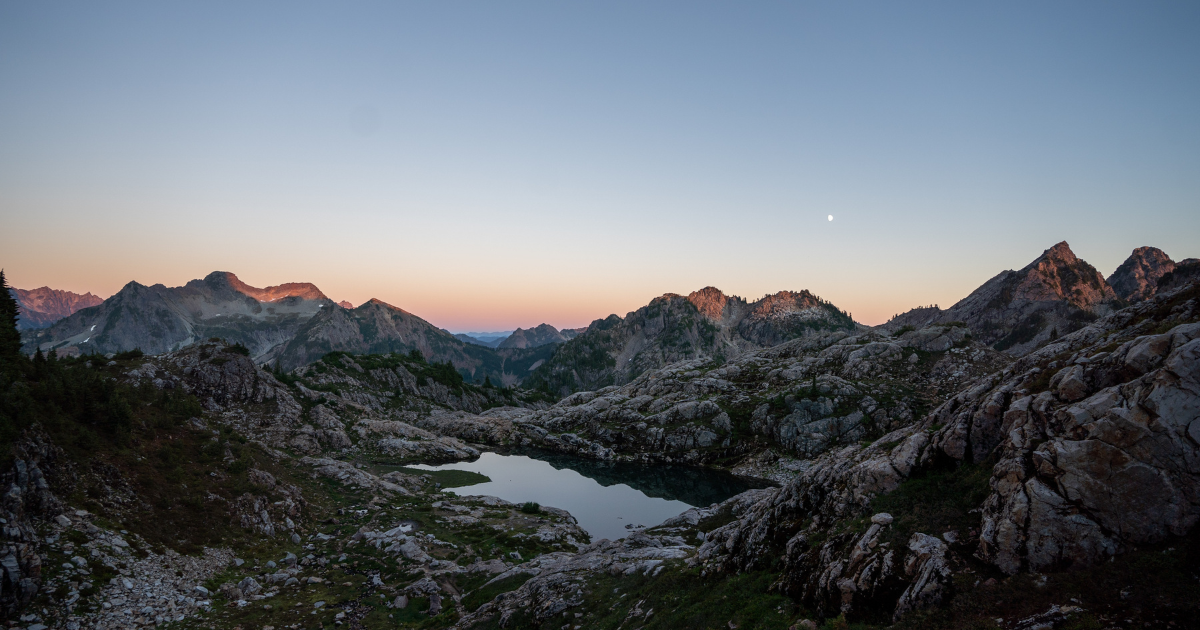 Technically North Cascades National Park falls into the coastal region and the central region, but it feels way less coastal due to its remote location. This national park is one of the premier locations for hikers to visit. It has rugged peaks, pristine lakes, cascading waterfalls, plenty of wildlife, and unmatched overlooks. Mix all of that with being one of the least visited national parks in the United States and it is the perfect place for outdoor lovers who just want to get lost in nature. 
Lake Chelan is a crystal clear lake surrounded by mountains that make a great backdrop for photos, relaxation, and for the mind to wonder what lies above. This area is known as Washington's Wine Country and offers visitors a nice balance between adventure and relaxation. 
This is yet another area of the Cascade Mountain Range with breathtaking natural beauty. You can set out to find numerous alpine lakes, cascading waterfalls, lush forests, and plenty of places for boondocking. In addition, there are several great lookouts you can drive to or spend the day driving one of the scenic loops in the area. 
If you are looking for some unique charm, you might want to make your way to Leavenworth. This Bavarian-themed town has an architectural style that will make you think you're in Europe. Take the theme of the town set in the bowl of a mountain range and you have yourself a magical place for anyone. Here you'll find all of your typical Bavarian-themed foods, beers, and other indulgences, plus a great place to restock your RV. 
Ginkgo Petrified Forest State Park is known for ancient fossils, hiking trails, remnants of a prehistoric lake, and places for rock climbing enthusiasts to challenge themselves on the basalt cliffs. 
Top Towns and Cities to Visit in Central Washington
Winthrop
Twisp
Leavenworth 
Ellensburg
Yakima
Walla Walla
Top RV Campgrounds in Central Washington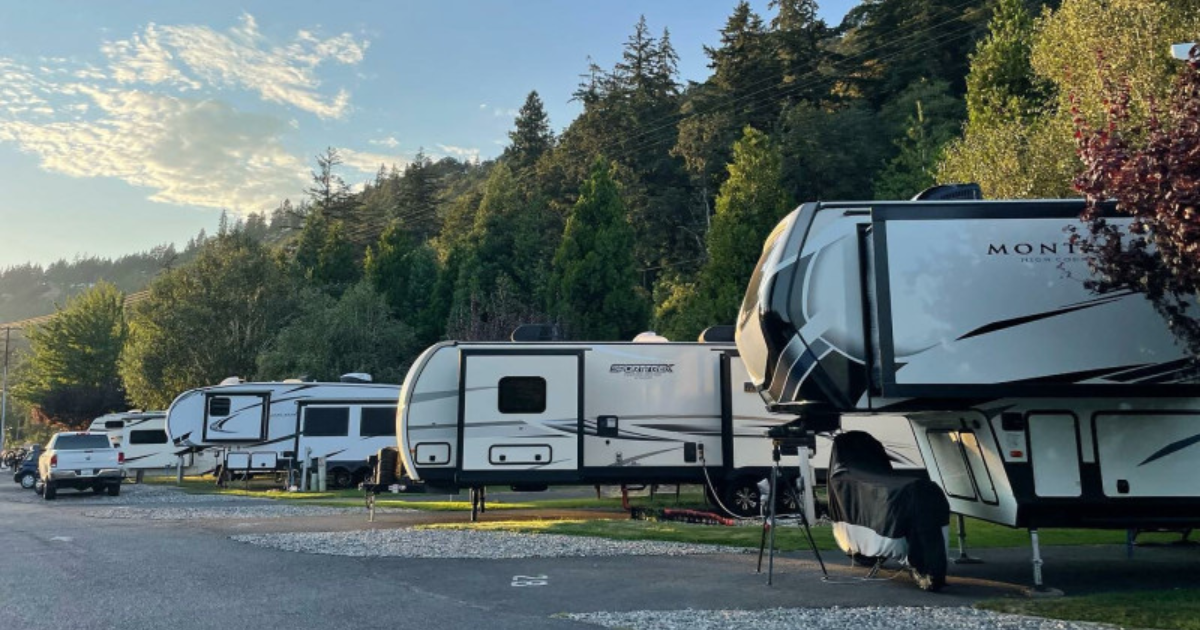 Looking For More Campgrounds in Central Washington?
If you didn't find what you were looking for, just wait until you look at these other great campgrounds through CampersCard. 
RVing in Eastern Washington
Eastern Washington is much different than its more popular coastal region, but that doesn't mean there aren't plenty of things to do, places to see, and lots of wonderful people to meet. The eastern part of Washington is much dryer and offers more of the high desert landscape mixed with dramatic waterfalls and wineries. Let's look at some of the highlights of eastern Washington.
Eastern Washington Highlights
In this region, you'll find plenty of great RV campgrounds in and around these area attractions.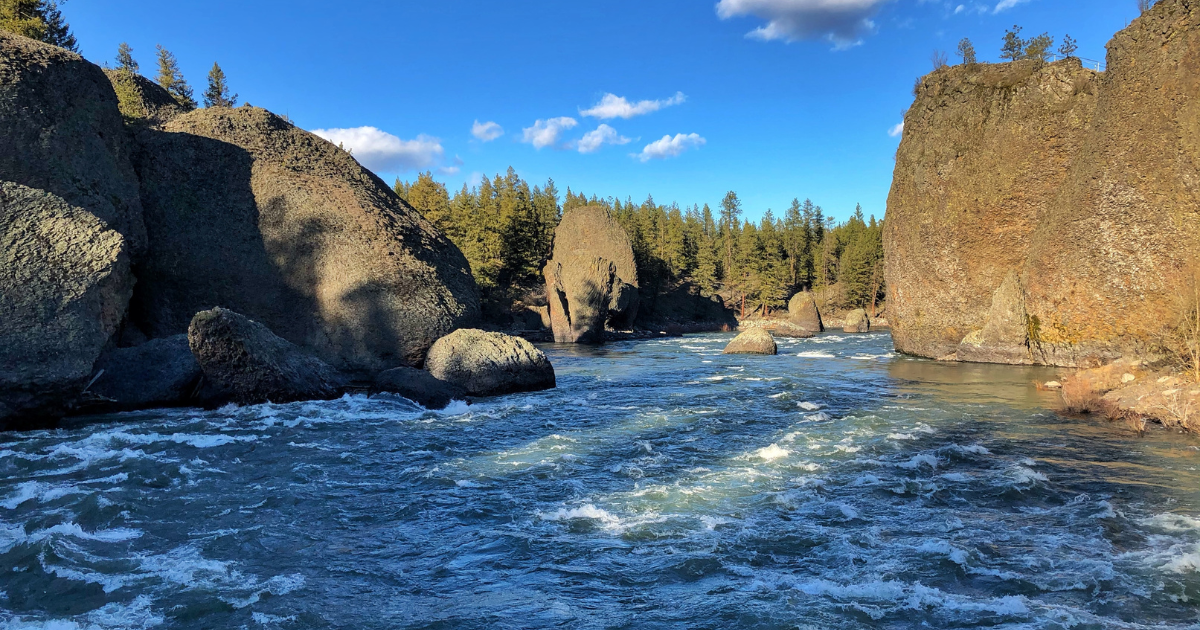 You can't mention Eastern Washington without Spokane. It is the major city of the region and offers a pretty big punch. It is known for its Riverfront Park, vibrant downtown, craft beer, local  wine, and cultural attractions. That is all found right in Spokane. And what surrounds Spokane is just as important. The region has hiking, rafting, mountain biking, and boating opportunities. If you are looking to blend big city amenities with top-notch nature, Spokane is a great place to visit. 
One of Washington's more stunning waterfalls is found in the eastern part of the state. Palouse Falls plunges 198 feet into a beautiful canyon. The power of the falls can be felt while looking down on into the canyon from the overlook. The area also offers hiking, photography, birding, and plenty of local campgrounds to be enjoyed. 
Colville National Forest covers about 1.5 million acres for wildlife and outdoor enthusiasts to enjoy together. There is an extensive network of trails---hiking, horseback riding, and mountain biking---to be enjoyed. Those looking for fishing and hunting will be happy to know that this is a superb place for both of those things.
In addition, there are great developed campgrounds in the area plus backcountry camping for those looking for more solitude. 
Top RV Campgrounds in Eastern Washington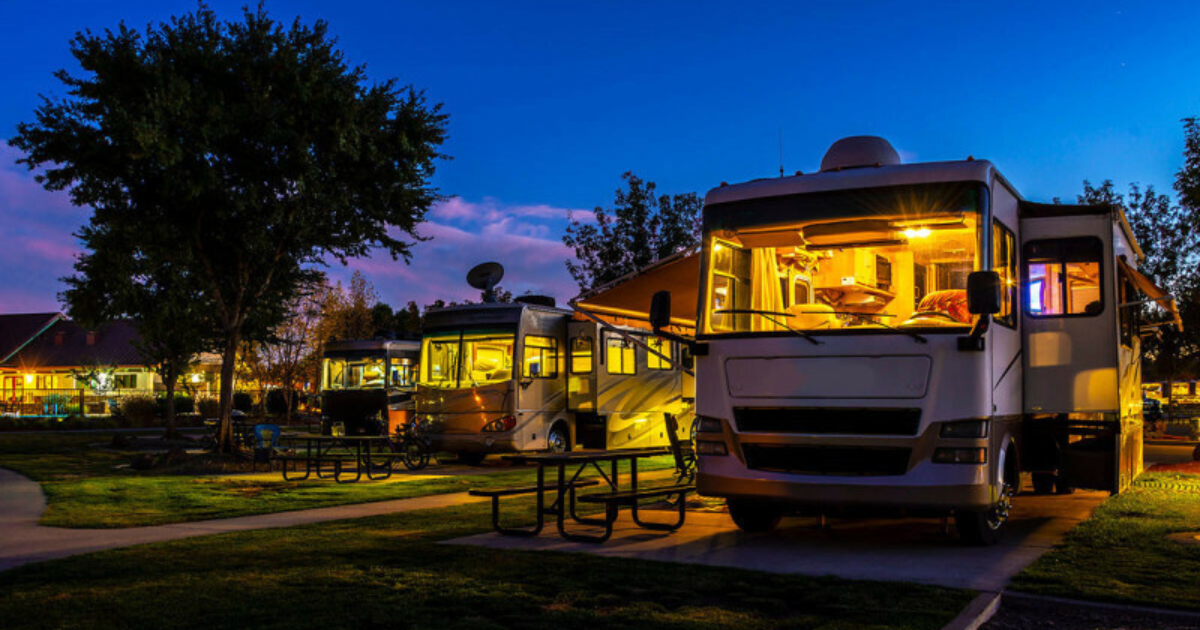 Looking For More Campgrounds in Eastern Washington?
If you didn't find what you were looking for, just wait until you look at these other great campgrounds through CampersCard. 
Use CampersCard to Find the Best Campgrounds and RV Parks in any of Washington's Unique Regions
To discover the premier RV campgrounds in Washington, it's essential to understand the type of experience you are seeking. Washington's diverse landscape featuring mountains, beaches, forests, and rainforests guarantees an abundance of attractions to explore.
Whether your preference is secluded boondocking, excellent fishing spots, or luxurious camping with top-notch amenities, Washington offers an array of campgrounds tailored to your desires. Utilize your CampersCard to effortlessly find and secure your next site at a budget-friendly rate!
CampersCard will help you find some of the best campgrounds with awesome perks like early check-in, late check-out, discounted rates, or maybe even a free night's stay. Check out CampersCard today to plan your next Washington adventure!
When to Go Camping in Washington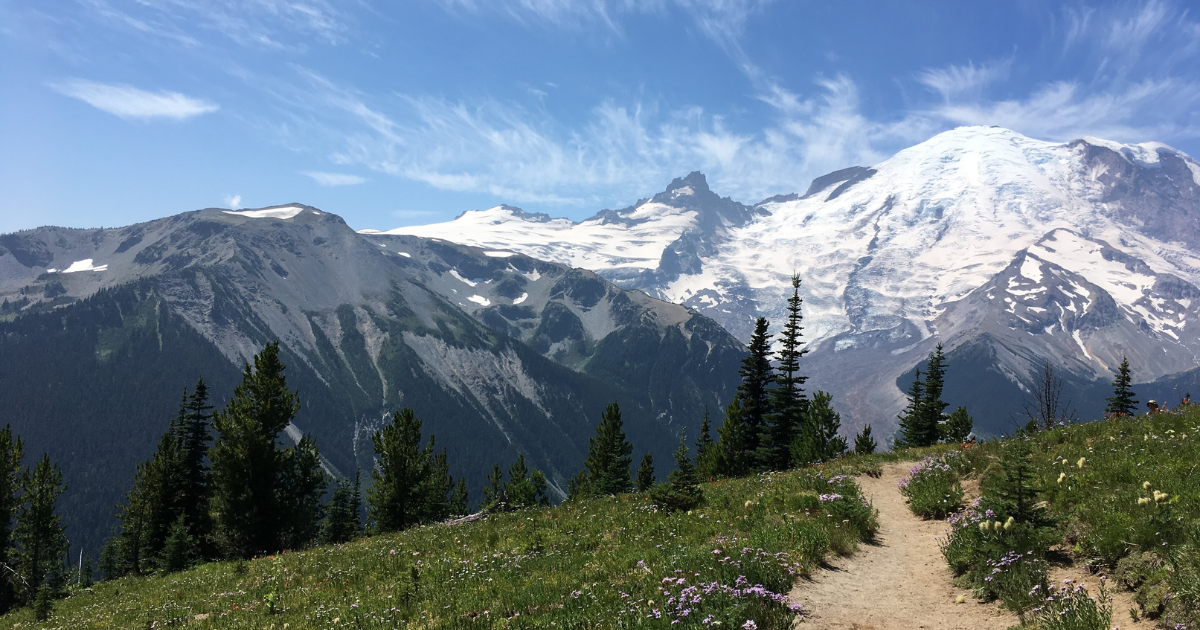 The best time to go camping in Washington varies depending on the region you're visiting. Summers are usually warm and dry in the east, but incredibly damp near the coast and rainforests. The temperature is quite moderate near the coast year-round, but in the east, it can get quite cold. Know your region and do your homework because Washington's unique landscape and regions aren't all created equal when it comes to weather. 
What to Pack When RVing in Washington
Because Washington has such varied landscapes and weather conditions, it's important to pack accordingly. Here are a few things to consider:
Frogg Toggs for the rainforests
Waterproof and warm clothing for rainy days
Hiking boots or shoes for exploring the trails
Fishing gear for the rivers and lakes
Sunscreen and sunglasses for sunny days
Insect repellent for mosquitoes and other bugs
Tips & Tricks for RVing in All of Washington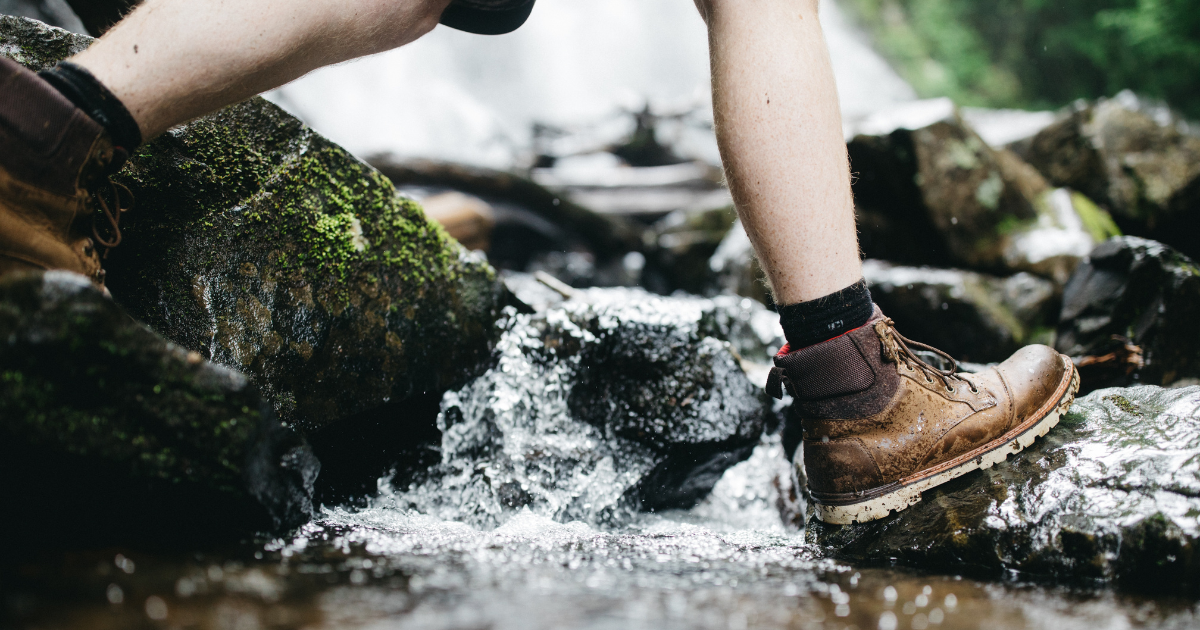 If you're planning to visit Washington in your RV, here are some tips to keep in mind:
Book your campsite in advance, especially during peak season
Be prepared for changing weather conditions, especially if you plan to visit the mountains or coast
Respect wildlife and follow Leave No Trace principles when camping and hiking
Don't forget to bring a camera to capture all the beautiful scenery!
Use CampersCard to Find and Book Your Next RV Trip
With its stunning natural beauty and outdoor recreation opportunities, Washington is a great destination for RVers. Use CampersCard to help you find and book the best campgrounds and RV parks in any of Washington's unique regions. To help you figure out all the details of your next booking, make sure to check out CampersCard today!
About CampersCard
CampersCard is the latest campground discount program by the team at Harvest Hosts. This program connects campers on a budget with high-quality campgrounds. Campgrounds offer CampersCard members exciting benefits such as early check-in, late checkout, and discounts on nightly rates to be part of the program. The benefits will quickly offset the membership cost. It's a win-win for everyone!
Harper Sullivan is a six-foot-tall adventurous travel writer with an untamed spirit. She lives out of a Ford Transit, chronicling her experiences from the rocky terrains of The Rockies to the rim of the Grand Canyon. Contributing to the Harvest Hosts, CampersCard, CampScanner blog; Harper's writings blend vivid travel experiences with insightful reviews and pop culture references. Her engaging storytelling invites readers on an extraordinary journey, making every camping escapade a thrilling adventure.