Your Ultimate Guide to RV Campgrounds in California
Kyle Arnold
August 1, 2023
Discover the diverse and stunning landscapes of California through your ultimate guide to RV campgrounds. From the towering redwoods of Northern California to the sunny beaches of Southern California, this comprehensive blog provides top locations, towns, and RV campgrounds in each region.
Welcome to your ultimate guide to RV campgrounds in California, where the stunning landscapes, diverse regions, and countless recreational opportunities await you. Whether you're a seasoned RVer or new to the world of camping, California offers an abundance of RV-friendly destinations that cater to every traveler's taste. In this comprehensive blog, we'll explore the top towns, cities, and campgrounds across Northern, Bay Area, Central, Inland Deserts, and Southern California, providing you with all the resources you need for an unforgettable RV adventure.
Find Campgrounds in California
Helpful Resources
Before we dive into the best RV campgrounds, let's explore some essential resources that will enhance your camping experience in California:
CampersCard: An invaluable tool that offers discounts and benefits at numerous RV parks and campgrounds across the state. By using CampersCard, you can save on camping fees and access exclusive perks.
California State Parks: The official website of California State Parks provides information on reservations, camping options, and amenities available at state-run campgrounds.
Reserve California: This website allows you to reserve campsites at California State Parks, ensuring a smooth trip.
A Little About California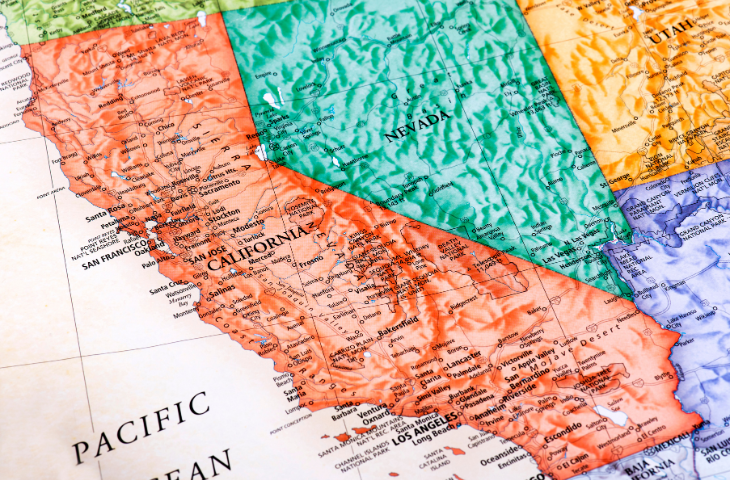 California, also known as the Golden State, boasts an incredible diversity of landscapes, from stunning beaches to towering mountains, vast deserts to lush forests. This makes it an ideal destination for RVers seeking varied adventures and natural beauty. As you travel through California, you'll encounter vibrant cities, charming towns, and countless outdoor activities to fill your days with excitement.
RVing in Northern California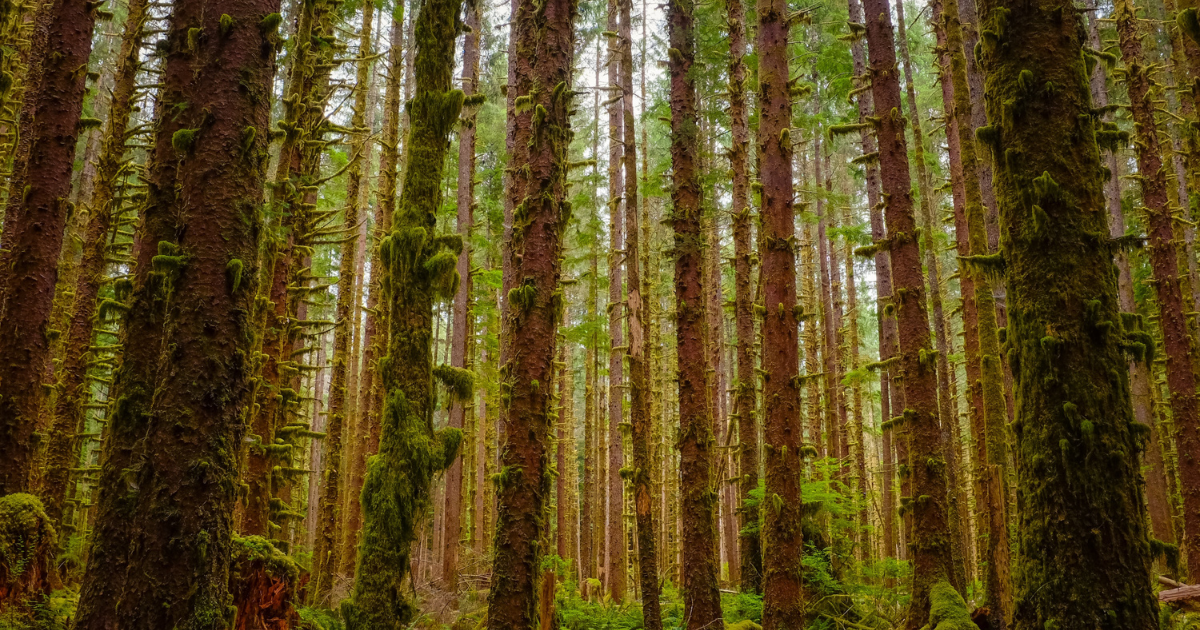 Northern California is a paradise for outdoor enthusiasts and nature lovers. Here are some must-visit locations for RV camping in this region.
Northern California Highlights
Experience the awe-inspiring ancient redwoods and camp amidst the giants of the forest, national forests, and beautiful Lake Tahoe all within the Northern California region.
####Redwood National and State Parks
Nestled along the coast of Northern California, the Redwood National and State Parks are home to the world's tallest trees. These ancient redwoods, some of which are over 2,000 years old, stand as a testament to nature's grandeur. Visitors can walk amidst these towering giants on a network of trails that range from easy walks to challenging hikes.
The parks also offer a diverse ecosystem, from the misty coastline to the lush prairies and oak woodlands. Camping amidst these colossal trees is a unique experience, allowing one to truly immerse in the magic of the forest. With the gentle sounds of nature as your lullaby, you'll find a sense of peace and wonder that's hard to match elsewhere.
####Shasta-Trinity National Forest Covering over 2.2 million acres, the Shasta-Trinity National Forest is the largest national forest in California. Located in the northern part of the state, it boasts a diverse landscape of towering peaks, including the majestic Mount Shasta, serene alpine lakes, and dense coniferous forests. Outdoor enthusiasts will find a plethora of activities to indulge in, from hiking and mountain biking to fishing and boating. The forest is also home to a rich variety of wildlife, making it a haven for birdwatchers and nature photographers. Campgrounds scattered throughout the forest provide the perfect base for exploring this vast wilderness, with many sites offering breathtaking views of the surrounding landscape.
####Lake Tahoe Straddling the border between California and Nevada, Lake Tahoe is a gem of the Sierra Nevada mountains. Renowned for its crystal-clear waters, the lake offers a mesmerizing blend of azure blue and emerald green, reflecting the surrounding snow-capped peaks.
Whether you're looking to relax on its sandy shores, take a refreshing dip, or engage in water sports, Lake Tahoe has something for everyone. The area surrounding the lake is equally captivating, with miles of hiking trails, ski resorts, and vibrant towns like South Lake Tahoe and Tahoe City. Camping near Lake Tahoe provides an opportunity to wake up to the serene beauty of the lake and the call of the mountain birds, making it a must-visit destination for campers and RVers.
Top Towns and Cities in Northern California
Shasta Cascade Region: The Shasta Cascade region in Northern California is a picturesque and diverse destination, boasting cascading waterfalls, pristine lakes, majestic mountains, and vast forests, offering outdoor enthusiasts an abundance of recreational activities to enjoy.
Sacramento: The capital city offers history, culture, and access to the beautiful American River Parkway.
Eureka: Embrace the Victorian charm of this coastal city and discover the beauty of Humboldt Bay.
Redding: Explore this town close to Mount Shasta and take in the scenic mountain views.
Top 5 RV Campgrounds in Northern California
Looking For More Campgrounds in Northern California?
If you didn't find what you were looking for, just wait until you look at these other great campgrounds through CampersCard.
RVing in the Bay Area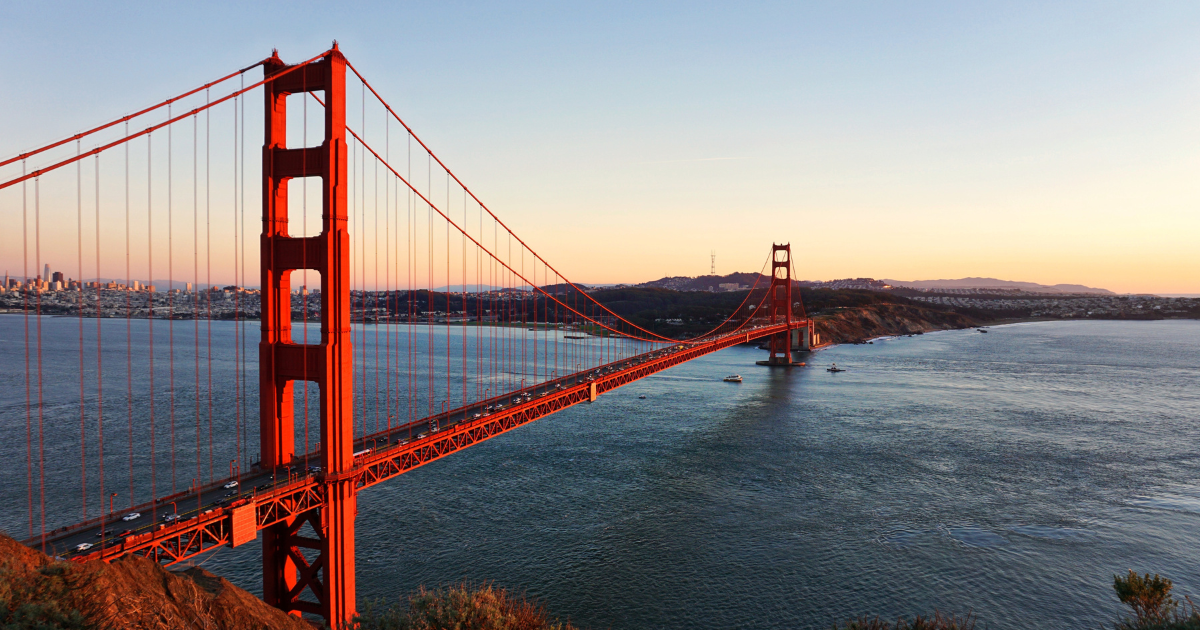 The Bay Area is a bustling region known for its innovation and cultural diversity. It also offers some great RV camping options.
Bay Area Highlights
####Point Reyes National Seashore Located just an hour's drive from San Francisco, Point Reyes National Seashore offers a breathtaking escape from city life. Spanning over 71,000 acres, this national treasure boasts a dramatic coastline marked by rugged cliffs, secluded beaches, and rolling grasslands. The area is a haven for wildlife enthusiasts, with opportunities to spot tule elk, harbor seals, and a myriad of bird species.
The iconic Point Reyes Lighthouse stands as a sentinel on the edge of the continent, offering panoramic views of the Pacific Ocean. Numerous trails crisscross the seashore, allowing visitors to explore diverse habitats, from coastal scrub to dense forests. Whether you're looking for a serene beach day, a challenging hike, or a glimpse into California's maritime history, Point Reyes National Seashore promises a memorable experience.
####Big Basin Redwoods State Park Nestled in the heart of the Santa Cruz Mountains, Big Basin Redwoods State Park is California's oldest state park, established in 1902. The park is renowned for its ancient coast redwoods, some of which have stood tall for over a millennium. As you wander through its network of trails, you'll be enveloped by the serene ambiance of the forest, with sunlight filtering through the dense canopy above. The park offers over 80 miles of trails, ranging from easy walks to challenging hikes, leading to cascading waterfalls, serene groves, and panoramic viewpoints. Alongside its natural beauty, Big Basin provides a glimpse into the area's rich history, from Native American heritage to early conservation efforts. A visit to this park is a journey back in time, offering a chance to connect with nature and history alike.
####Half Moon Bay Situated along California's scenic Highway 1, Half Moon Bay is a picturesque coastal town that exudes charm and relaxation. Known for its stunning beaches, such as Poplar Beach and Miramar Beach, visitors can indulge in a variety of activities, from beachcombing and surfing to horseback riding along the shore. The town's historic Main Street is lined with boutique shops, art galleries, and cozy cafes, offering a glimpse into the local culture and arts scene. Half Moon Bay is also renowned for its fresh seafood, with numerous restaurants serving up delectable dishes sourced straight from the Pacific.
Annual events like the Half Moon Bay Art & Pumpkin Festival draw visitors from near and far, celebrating the town's agricultural heritage and vibrant community spirit. Whether you're seeking a romantic getaway, a family beach day, or a gastronomic adventure, Half Moon Bay promises a delightful experience.
Top 5 Towns and Cities
San Jose: Explore the heart of Silicon Valley and discover its technological wonders.
Oakland: Known for its thriving arts scene and diverse culture.
Berkeley: A lively city with a vibrant food scene and the renowned University of California, Berkeley.
Petaluma: Experience small-town charm, historic architecture, and antique shopping.
Sausalito: Enjoy picturesque views of San Francisco from across the bay and wander through this artistic community.
Top 5 RV Campgrounds
Looking For More Campgrounds in the Bay Area?
If you didn't find what you were looking for, just wait until you look at these other great campgrounds through CampersCard.
RVing in Central California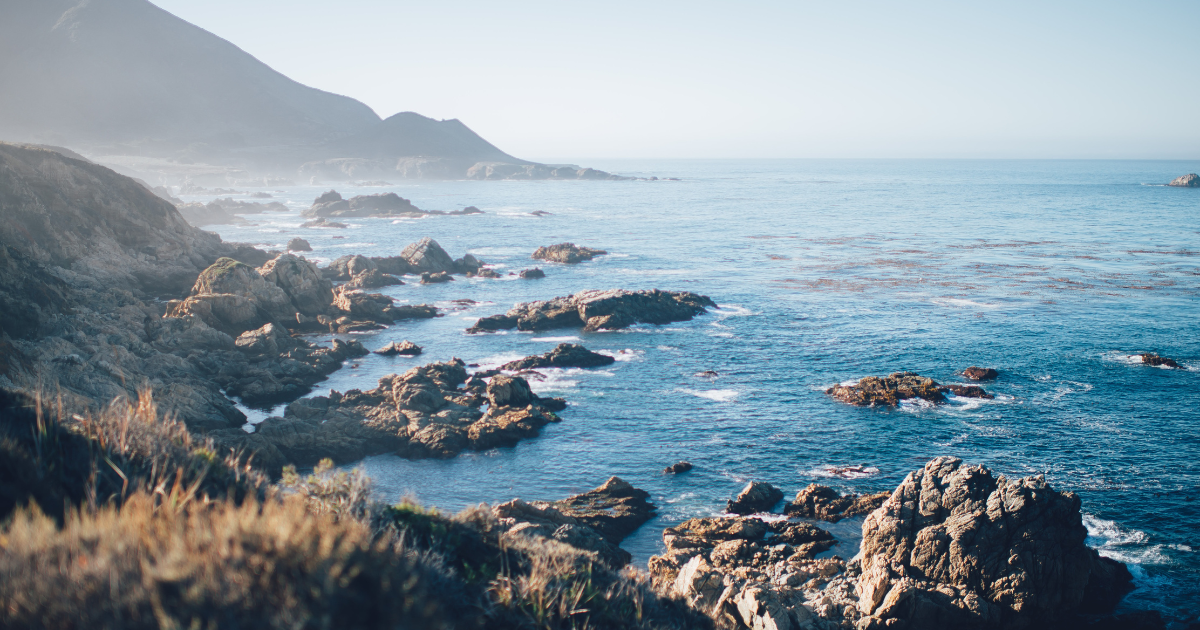 Central California is a region of contrasts, offering a mix of fertile valleys, picturesque coastlines, and iconic landmarks. Here are the top locations for RV camping in this area:
Central California Highlights
####Pinnacles National Park Located in central California, Pinnacles National Park is a geological wonderland characterized by its dramatic rock formations and talus caves. Born from ancient volcanic activity, the park's landscape is adorned with spires, crags, and boulders that beckon rock climbers and hikers alike. The park boasts over 30 miles of trails that navigate through these formations, offering varying levels of difficulty and scenic vistas. The talus caves, formed by boulders wedged in narrow canyons, provide a unique spelunking experience, with the Bear Gulch Cave and Balconies Cave being popular attractions.
Birdwatchers can also spot the endangered California condor soaring above, as Pinnacles serves as a release site for these magnificent birds. Whether you're looking to challenge yourself on a hike, explore the depths of a cave, or simply marvel at the park's unique geology, Pinnacles promises an unforgettable adventure.
####Sequoia and Kings Canyon National Parks Tucked away in California's Sierra Nevada mountains, Sequoia and Kings Canyon National Parks are a testament to nature's grandeur. These adjacent parks are home to some of the world's largest trees, the giant sequoias, with the General Sherman Tree holding the title of the largest living tree on Earth. Visitors can walk amidst these ancient giants, feeling humbled by their sheer size and age. Beyond the sequoias, the parks offer a diverse landscape of rugged canyons, towering peaks, and serene meadows.
Kings Canyon, with its dramatic cliffs and the meandering Kings River, is often likened to a smaller version of the Grand Canyon. The parks also provide a haven for wildlife, from black bears to mule deer. Whether you're gazing up at a sequoia, hiking in the High Sierra, or camping under a starlit sky, these national parks offer a profound connection to the natural world.
####Morro Bay Situated along California's Central Coast, Morro Bay is a coastal city known for its iconic Morro Rock, a volcanic plug that rises majestically from the ocean. The bay itself is a vibrant estuary teeming with marine life, making it a popular spot for kayaking, fishing, and birdwatching. One of the bay's most endearing residents is the sea otter, often seen floating on their backs, playfully twirling kelp or clutching their young. The town offers a mix of seaside charm, with boutique shops, seafood restaurants, and art galleries lining the Embarcadero. Nearby, the Montana de Oro State Park provides hiking trails, beaches, and tide pools for further exploration. Whether you're looking to relax by the bay, indulge in fresh seafood, or embark on a coastal adventure, Morro Bay is a delightful destination.
####Yosemite National Park Yosemite National Park, located in the heart of the Sierra Nevada mountains, is a crown jewel of America's national park system. Renowned for its iconic granite cliffs, such as El Capitan and Half Dome, the park offers a landscape of unparalleled beauty. The thundering Yosemite Falls, North America's tallest waterfall, cascades down in a mesmerizing display, especially during spring runoff. The park's vast wilderness encompasses alpine meadows, ancient giant sequoias, and a rich diversity of wildlife, from black bears to mule deer.
Visitors can explore over 800 miles of hiking trails, ranging from leisurely walks in Yosemite Valley to challenging treks in the high country. Whether you're capturing the beauty of Tunnel View, stargazing in a dark sky park, or camping amidst the whispering pines, Yosemite provides a deep sense of wonder and connection to nature.
Top 5 Towns and Cities in Central California
Santa Cruz: Known for its laid-back atmosphere, beautiful beaches, and famous Santa Cruz Beach Boardwalk.
San Luis Obispo: A charming college town with a historic mission and vibrant downtown.
Monterey: Explore the world-famous Monterey Bay Aquarium and enjoy the scenic 17-Mile Drive.
Fresno: A gateway city to national parks and the Central Valley's agricultural wonders.
Paso Robles: Discover exceptional wineries and indulge in wine tastings in this picturesque town.
Top 5 RV Campgrounds in Central California
Looking For More Campgrounds in Central California?
If you didn't find what you were looking for, just wait until you look at these other great campgrounds through CampersCard.
RVing in the Inland Deserts Region
The Inland Deserts Region is a land of extremes, with scorching temperatures and unique landscapes. Here are some remarkable locations for RV camping in this region:
Inland Deserts Region Highlights
Experience one of the hottest places on Earth and marvel at its otherworldly beauty.
####Death Valley National Park Situated in the Mojave Desert of California and Nevada, Death Valley National Park holds the record for the hottest temperature ever recorded on Earth. But beyond its scorching heat, the park offers a landscape of stark beauty and contrasts.
From the salt flats of Badwater Basin, the lowest point in North America, to the panoramic vistas from Dante's View, the park's topography is both diverse and mesmerizing. Sand dunes ripple against the backdrop of rugged mountains, while colorful rock formations tell tales of the area's geological past. At night, the park transforms into one of the best places for stargazing, having been designated a Dark Sky Park. Whether you're navigating the winding roads of Artist's Drive, watching the sunrise at Zabriskie Point, or exploring the mysterious Racetrack Playa, Death Valley offers an otherworldly experience that captivates the senses.
####Joshua Tree National Park Nestled between the Mojave and Colorado Deserts in Southern California, Joshua Tree National Park is a haven of surreal landscapes and iconic flora. The park gets its name from the Joshua Tree, a unique yucca plant that dots the landscape with its spiky silhouette.
These trees, coupled with massive boulders and starlit skies, create a dreamscape that has inspired artists, musicians, and nature lovers for decades. The park boasts a network of trails that lead to hidden oases, rock formations, and panoramic viewpoints. Popular spots like Skull Rock, Keys View, and Hidden Valley offer glimpses into the park's diverse ecology and history. As the sun sets, the park's clear skies make it an ideal location for stargazing, with the Milky Way often visible to the naked eye. A visit to Joshua Tree is a journey into a desert wonderland, where nature's artistry is on full display.
####Anza-Borrego Desert State Park Spanning over 600,000 acres, Anza-Borrego Desert State Park is the largest state park in California. Located in the Colorado Desert, the park is a sanctuary of serene landscapes, from vast desert plains to rugged canyons. One of the park's most anticipated events is the spring wildflower bloom.
Following the winter rains, the desert bursts into a riot of colors, with carpets of wildflowers painting the landscape. Beyond its floral displays, the park is home to diverse wildlife, including bighorn sheep, roadrunners, and golden eagles. The park also boasts a rich cultural history, with ancient petroglyphs and remnants of historic trails. Sculptures of prehistoric creatures and mythical figures, created by artist Ricardo Breceda, dot the landscape, adding a touch of whimsy to the desert. Whether you're hiking the Borrego Palm Canyon, gazing at the night sky, or simply soaking in the desert's tranquility, Anza-Borrego offers a soul-soothing retreat.
Top 5 Towns and Cities in the Inland Deserts Region
Palm Springs: Known for its mid-century modern architecture, golf courses, and luxury resorts.
Ridgecrest: A gateway city to Death Valley National Park and the Eastern Sierra.
Indio: Experience the annual Coachella Valley Music and Arts Festival and explore the surrounding desert beauty.
Barstow: A historical town along Route 66 with interesting museums and attractions.
Blythe: Located along the Colorado River, offering opportunities for water-based activities.
Top 5 RV Campgrounds in the Inland Deserts Region
Furnace Creek Campground: Stay within Death Valley National Park and experience its unique environment.
Looking For More Campgrounds in the Islands Desert Region?
If you didn't find what you were looking for, just wait until you look at these other great campgrounds through CampersCard.
RVing in Southern California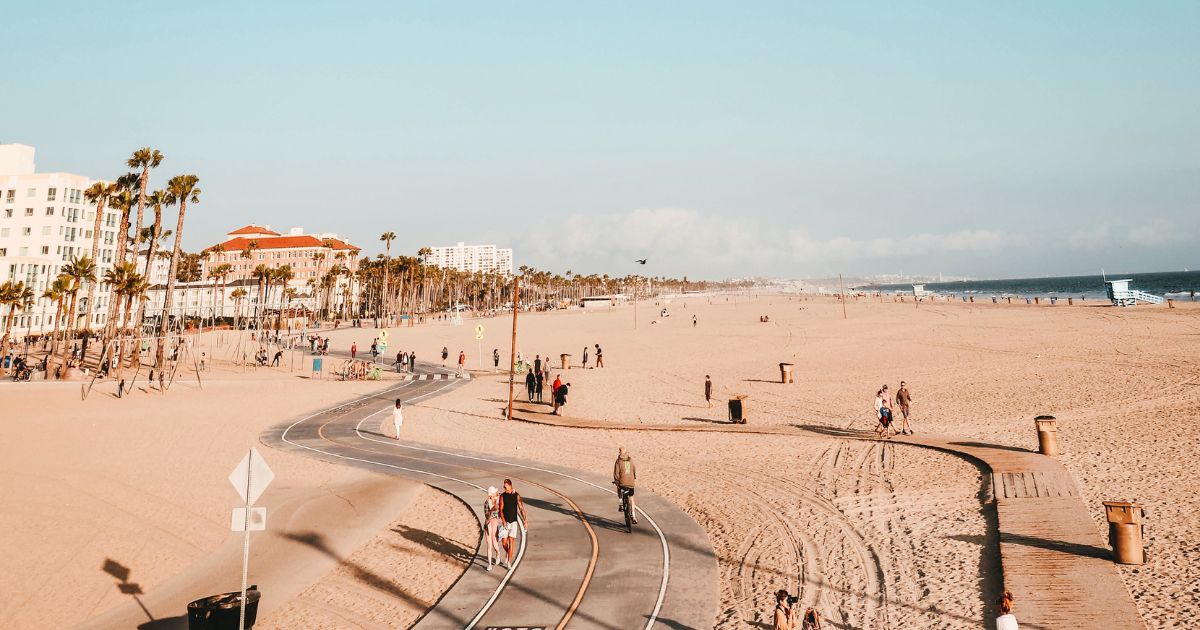 Southern California is famous for its sunny weather, beautiful beaches, and entertainment hubs. Here are some top locations for RV camping in this vibrant region:
Southern California Highlights
####San Diego Nestled along the Pacific coastline of Southern California, San Diego is often referred to as "America's Finest City" for its perfect blend of urban sophistication and beach town relaxation. Known for its year-round pleasant weather, San Diego boasts a myriad of attractions. The world-renowned San Diego Zoo, located in Balboa Park, is home to a diverse range of animals from all corners of the world. The city's beaches, such as La Jolla Cove and Mission Beach, are perfect for sunbathing, surfing, and enjoying the ocean's beauty. The historic Gaslamp Quarter offers a vibrant nightlife, with its array of restaurants, bars, and theaters. From the maritime heritage of the USS Midway Museum to the cultural experiences in neighborhoods like Little Italy and Old Town, San Diego offers a rich tapestry of experiences for every traveler.
####Los Angeles The sprawling metropolis of Los Angeles, often dubbed the "City of Angels," is a global hub for entertainment, culture, and innovation. At its heart lies Hollywood, the epicenter of the film industry, where visitors can walk the Hollywood Walk of Fame, visit the TCL Chinese Theatre, or perhaps catch a glimpse of a celebrity. The iconic Hollywood Sign stands as a beacon on the hills, overlooking the city's diverse neighborhoods, each with its unique charm. From the artsy vibes of Silver Lake and the historic streets of Downtown LA to the upscale boutiques of Beverly Hills and the sun-kissed beaches of Santa Monica and Venice, LA offers a myriad of experiences. The city's cultural tapestry is also reflected in its culinary scene, museums like The Getty and LACMA, and music venues that cater to every genre.
####Santa Barbara Often referred to as the "American Riviera," Santa Barbara exudes an elegance and charm that's uniquely its own. Nestled between the Santa Ynez Mountains and the Pacific Ocean, the city boasts a stunning coastline with beaches that are perfect for relaxation and water activities. Santa Barbara's downtown area is adorned with Spanish-style architecture, with the historic Santa Barbara Mission being a notable landmark. The city is also a haven for wine enthusiasts, with numerous wineries and tasting rooms that showcase the region's acclaimed wines. State Street, the city's main thoroughfare, is lined with boutique shops, theaters, and restaurants, offering a vibrant atmosphere both day and night. Whether you're exploring the botanical gardens, attending a festival, or simply enjoying a sunset at Stearns Wharf, Santa Barbara offers a blend of natural beauty and cultural richness.
Top 5 Towns and Cities in Southern California
Anaheim: Home to Disneyland Resort and Disney California Adventure Park, making it a perfect family destination.
Long Beach: Offers a variety of attractions, including the Queen Mary and the Aquarium of the Pacific.
Palm Desert: A resort city known for its golf courses, shopping, and art scene.
Oceanside: Embrace the beach town atmosphere and enjoy water activities like surfing and paddleboarding.
Ventura: Known for its charming downtown, scenic coastline, and outdoor recreation.
Top 5 RV Campgrounds in Southern California
Looking For More Campgrounds in Southern California?
If you didn't find what you were looking for, just wait until you look at these other great campgrounds through CampersCard.
Use CampersCard to Find the Best Campgrounds and RV Parks in Any of California's Unique Regions
CampersCard is your ticket to getting the most out of your RV adventures in California. With access to exclusive discounts and benefits at a wide range of campgrounds and RV parks, CampersCard helps you save on camping fees while exploring the Golden State's diverse landscapes. Don't miss out on the opportunity to enhance your RV experience with CampersCard.
When to Go Camping in California
The best time to go RV camping in California varies depending on the region you plan to visit and your preferences. Generally, spring and fall offer pleasant temperatures and fewer crowds, making them popular camping seasons. However, each season has its unique charm and activities to enjoy. In Southern California, the winter months offer milder weather, making it an ideal time to escape colder climates.
What to Pack When RVing in California
When packing for your RV trip in California, consider the following essentials:
Clothing suitable for various weather conditions, including layers for cooler evenings.
Camping gear, such as tents, sleeping bags, and camping chairs.
Kitchen supplies for cooking meals at your campsite.
Personal care items and toiletries.
Outdoor gear for activities like hiking, swimming, and biking.
Tips & Tricks for RVing in All of California
Plan Ahead: California is a popular RV destination, so consider making reservations well in advance, especially during peak seasons.
Pack Light: While it's essential to have everything you need, try to pack efficiently to avoid clutter and unnecessary weight.
Stay Informed: Be aware of fire and weather conditions in the areas you plan to visit, and follow all safety guidelines.
Explore Beyond the Famous Spots: California is full of hidden gems, so don't be afraid to venture off the beaten path and discover lesser-known destinations.
Be Mindful of the Environment: Practice Leave No Trace principles and respect the natural beauty of California.
Ready to RV in California?
California is a mecca for RV enthusiasts, offering a vast array of landscapes, activities, and cultural experiences to create unforgettable memories. From the towering redwoods to the sunny beaches, from the bustling cities to the serene deserts, the Golden State has something to captivate every traveler. Whether you're a nature lover, an adventure seeker, or a history buff, California's RV campgrounds have you covered.
So, what are you waiting for? Grab your keys, prepare your RV, and embark on a journey of a lifetime through the diverse and breathtaking regions of California. Make the most of your adventure with CampersCard, and start exploring the wonders of the Golden State today!
Unleash the full potential of your RV travels with CampersCard's exclusive benefits and discounts. Head over to CampersCard's website now and take the first step towards an epic RV journey in California.
About CampersCard
CampersCard is the latest campground discount program by the team at Harvest Hosts. This program connects campers on a budget with high-quality campgrounds. Campgrounds offer CampersCard members exciting benefits such as early check-in, late checkout, and discounts on nightly rates to be part of the program. The benefits will quickly offset the membership cost. It's a win-win for everyone!
I'm a freelance adventure travel copywriter. My wife, 2 dogs and I have been on many adventures together in either a big, blue bus or our camper van. While touring the country, we take advantage of checking out new towns, hikes and waterways. We are often found hiking, paddling or drinking coffee and love meeting new people.