Your Complete Guide to RV Campgrounds in Montana
Jessica Johnson
August 4, 2023
Looking for the best RV campgrounds in Montana? Perhaps a place for your family to go camping that has mountain views or access to skiing? Let us help you discover Montana.
If you're on the hunt for the best RV campgrounds in Montana, you're in the right spot. Montana is a paradise for lovers of the outdoors, providing breathtaking scenery, numerous state and national parks, and a wealth of activities suitable for all ages. Whether you're drawn to the rugged allure of towering mountain ranges, the grandeur of sweeping grasslands, or the serenity offered by secluded forest getaways, Montana has you covered. Let's embark on this comprehensive guide to help you map out the ideal RV camping adventure in the "Treasure State."
Find RV Campgrounds in Montana
Helpful Resources for Your Montana Visit
Before we dive into Montana, there are a few key things you should know about this state. To help you get acquainted with Montana, here are some helpful resources to get you started:
Now that you have these helpful resources at your fingertips, you're all set to embark on your exciting journey to explore the wonders of Montana!
A Little About Montana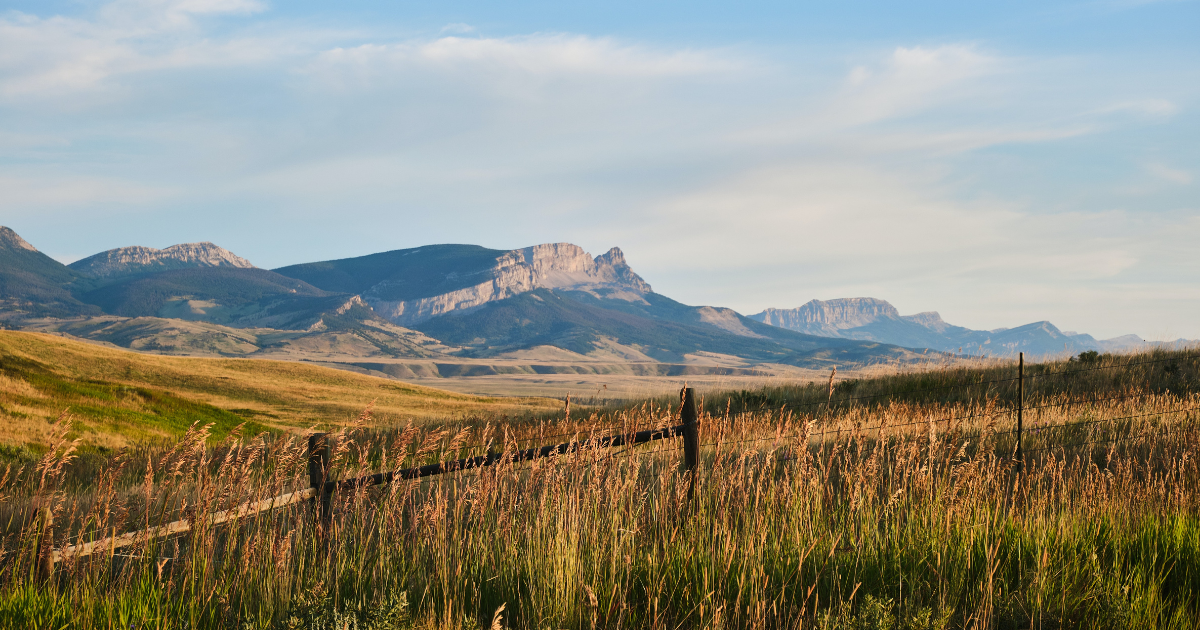 Montana, often referred to as the "Treasure State," is a haven for outdoor aficionados. With its varied landscapes, you can delight in hiking, cycling, canoeing, spectacular rivers, and sprawling ranches, as well as feel the exhilaration of conquering peaks in this natural playground. With over 30% of its territory being public land, Montana provides bountiful opportunities for fishing, boating, and thrilling river rafting adventures. Montana is home to a broad range of awe-inspiring natural attractions, making it a dream location for nature enthusiasts. From the legendary Glacier National Park in the north to the captivating Yellowstone River Valley in the south, and from the mesmerizing Big Sky Country vistas to the beautiful Great Falls, Montana offers a wealth of scenic wonders to discover and appreciate.
RVing in Montana
Here are the top hot spots in the great state of Montana to put on your bucket list for your next adventure through Big Sky Country.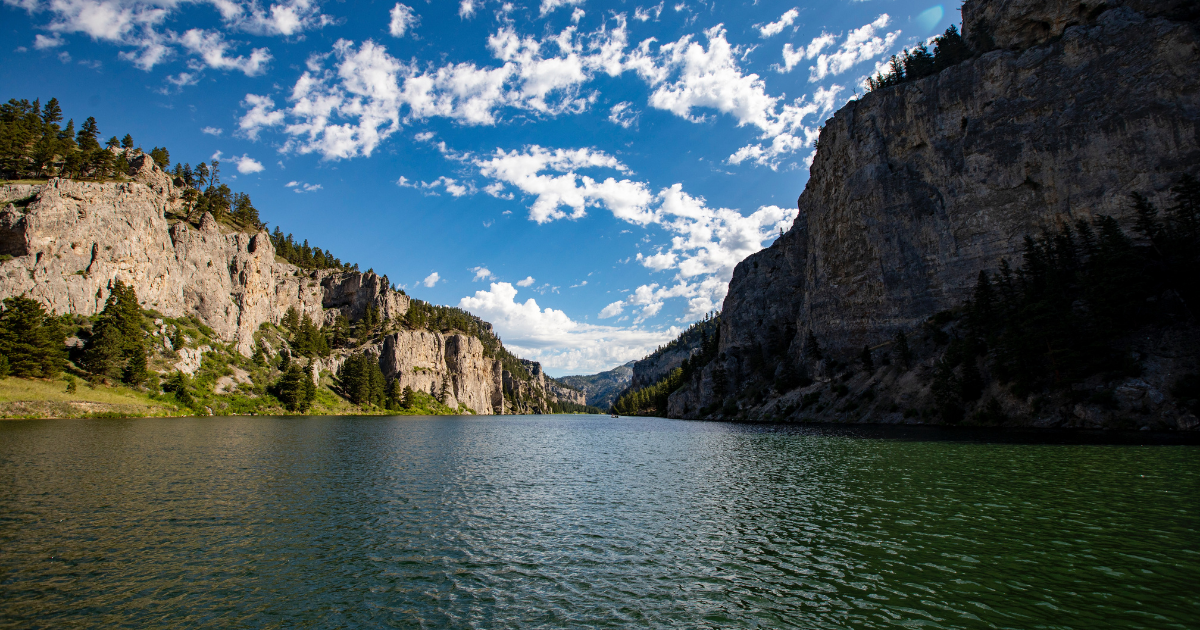 Experience the bustling and dynamic atmosphere of Helena, the vibrant capital of Montana. Park your RV in one of the city's RV-friendly campgrounds and immerse yourself in its colorful culture. Enjoy local cultural events, explore outdoor activities along the Gates of the Mountains, and discover the assorted culinary scene. Helena's unique charm and spirited ambiance make it a must-visit destination for any RV enthusiast.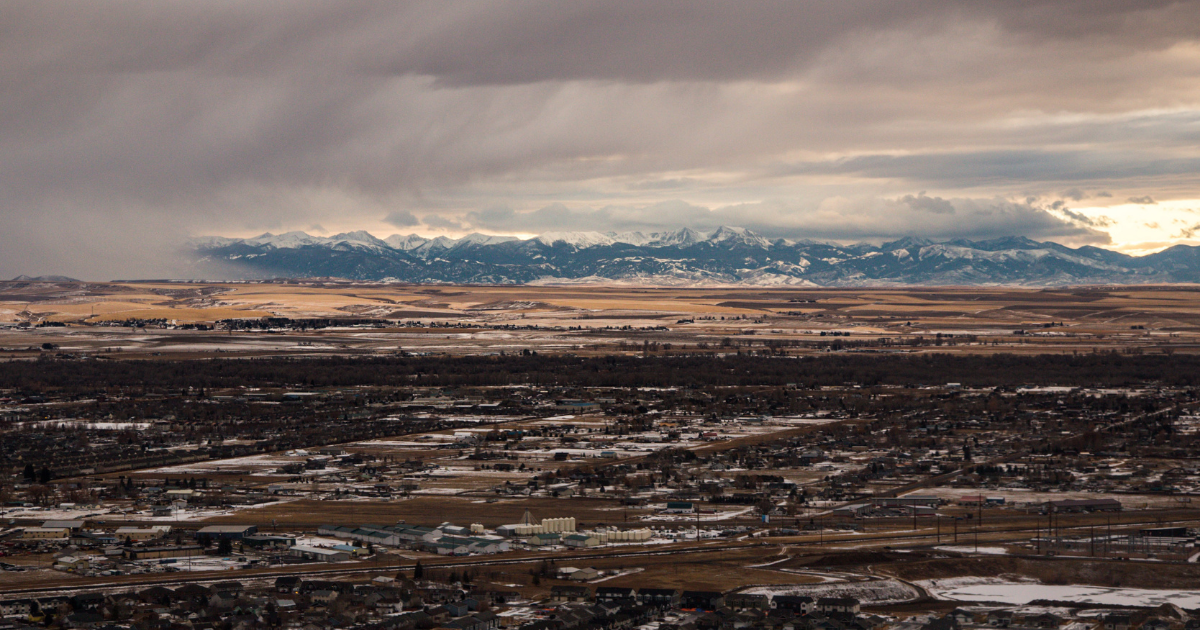 Experience the thriving city of Bozeman, known for its stunning natural surroundings and vibrant city life. RV camping in Bozeman allows you to explore its iconic landmarks, such as the Museum of the Rockies and the historic downtown. Engage in retail therapy at upscale shopping centers like the Gallatin Valley Mall and Downtown Bozeman. Bozeman offers a mix of urban excitement and outdoor experiences for RV travelers.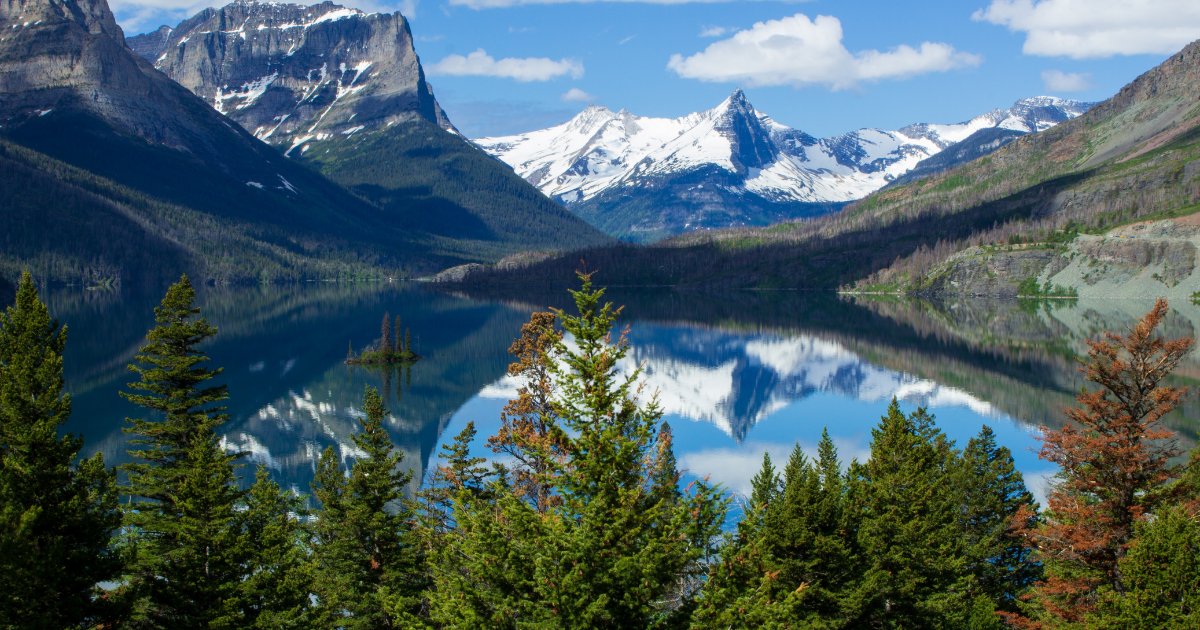 Venture into the natural splendor of Glacier National Park, a jewel in Montana's crown. With your RV parked at one of the park's campgrounds, immerse yourself in an environment where majestic mountains meet pristine lakes, and biodiversity thrives. Traverse the Going-to-the-Sun Road, a spectacular scenic route, or hike the park's extensive trail network, visiting iconic spots such as Logan Pass and Lake McDonald. Wildlife sightings are frequent, from mountain goats to grizzly bears, adding an exciting element to your adventure. Glacier National Park is a paradise for nature lovers and an unforgettable stop on any Montana RV camping tour.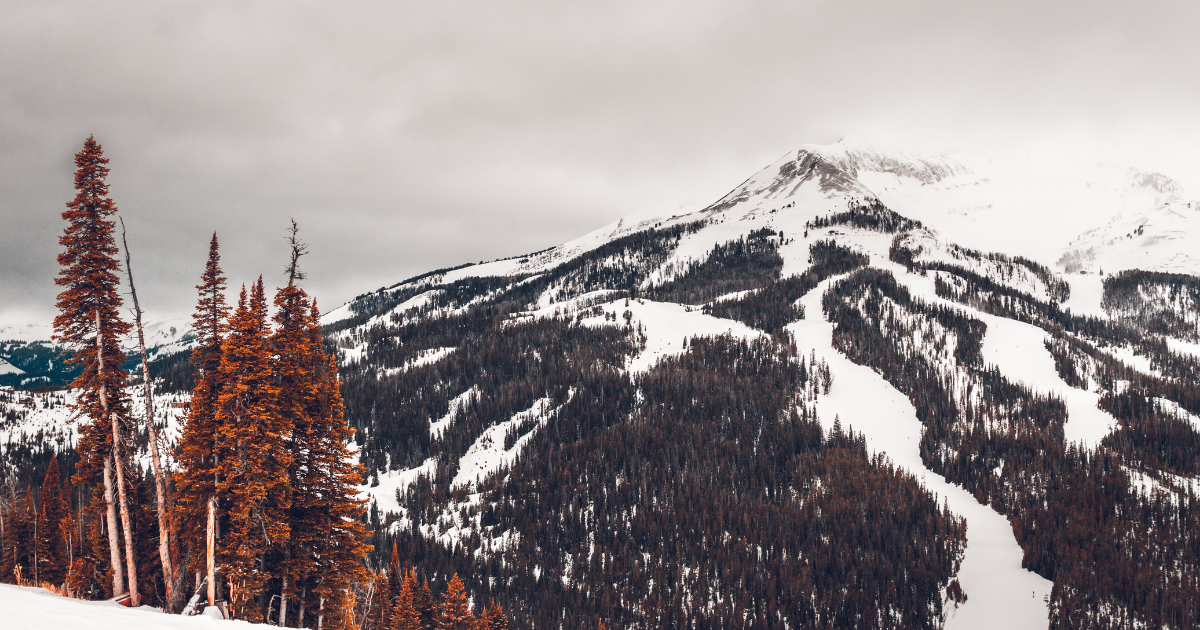 Next, set your RV compass towards Big Sky Resort, a year-round recreational hotspot known for its expansive ski terrain in winter and an abundance of summer activities. You can park your RV at nearby campgrounds and experience everything this mountain oasis has to offer, from alpine skiing and snowboarding in the winter to zip-lining, mountain biking, and golf in the summer. Don't miss the opportunity to ride the Lone Peak Tram for panoramic views of the Rockies that will leave you breathless. Big Sky Resort provides an exhilarating blend of outdoor adventures, perfect for RV travelers seeking both relaxation and thrill.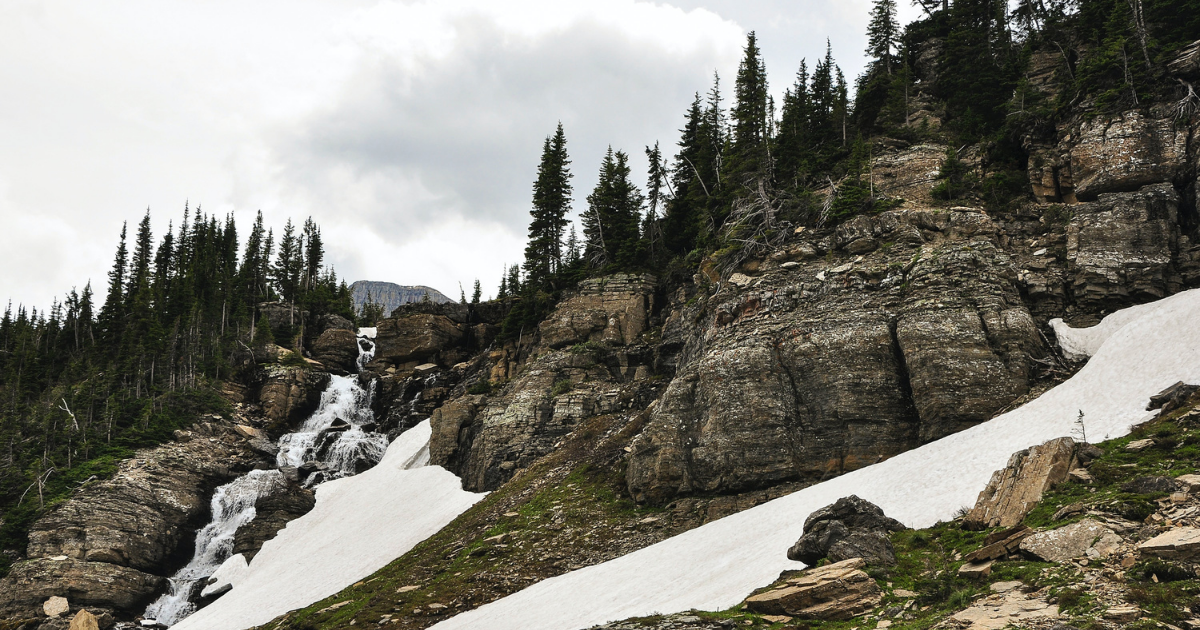 Conclude your Montana RV journey with a stop at Lewis and Clark Caverns State Park, where you can descend into the subterranean world of Montana's first and best-known state park. Camp at the park's dedicated campground and prepare to explore an underground maze of stunning stalactites, stalagmites, and helictites. Above ground, the park offers more than ten miles of hiking trails, breathtaking canyon views, and opportunities for bird-watching. Lewis and Clark Caverns State Park brings RV adventurers face-to-face with Montana's underground wonders and surface beauty, truly a spectacle to behold.
Top 5 Towns and Cities to Visit in Montana
Helena - The state capital is known for its fascinating history, vibrant culture, and outdoor adventures.
Missoula - Famous for its beautiful scenery, vibrant arts scene, and the historic University of Montana.
Billings - The largest city in Montana with a diverse cultural mix and notable museums.
Bozeman - A thriving city known for its stunning natural surroundings, shopping, and food scene.
Great Falls - A city with a rich frontier history and an active arts community.
Top RV Campgrounds in Montana
To fully enjoy your RV camping experience in Montana, consider staying at these top campgrounds:
Looking for More Campgrounds in Montana?
If you're still looking for the perfect campground, CampersCard offers a comprehensive list of RV campgrounds in Montana. Find more options for your RV adventure and plenty of campgrounds in the area.
Use CampersCard to Find the Best Campgrounds and RV Parks in any of Montana's Unique Regions
To discover the premier RV campgrounds in Montana, it's essential to understand the type of experience you are seeking. Montana's diverse landscape featuring mountains, beaches, forests, and rainforests guarantees an abundance of attractions to explore.
Whether your preference is secluded boondocking, excellent fishing spots, or luxurious camping with top-notch amenities, Montana offers an array of campgrounds tailored to your desires. Utilize your CampersCard to effortlessly find and secure your next site at a budget-friendly rate!
CampersCard will help you find some of the best campgrounds with awesome perks like early check-in, late check-out, discounted rates, or maybe even a free night's stay. Check out CampersCard today to plan your next Washington adventure!
When to Go Overnight RV Camping in Montana
The ideal time to embark on an RV camping adventure in Montana can fluctuate based on the area you intend to explore. Summers are generally mild and dry, but mountain regions might experience occasional rain showers. The valleys offer pleasant temperatures throughout the year, while the high altitudes can get quite chilly during winter. Prior to your journey, it's advisable to investigate the weather patterns in your preferred areas to ensure you're fully prepared.
What to Pack When Overnight RV Camping in Montana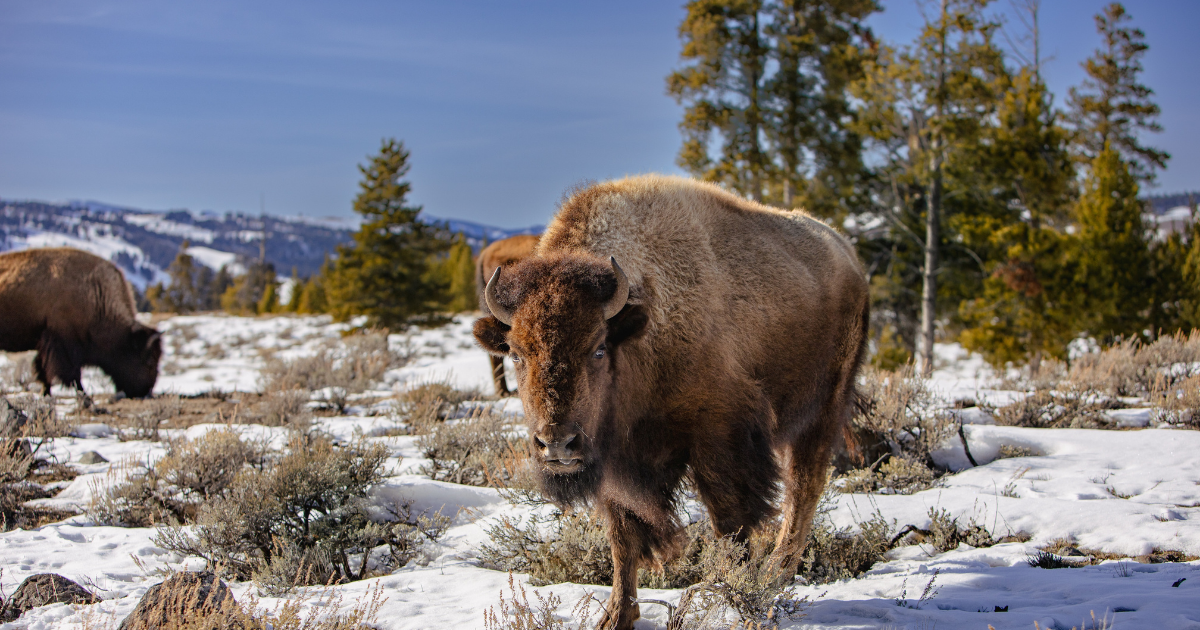 As Montana is characterized by varied landscapes and weather patterns, it's vital to pack appropriately. Here are some must-have items to keep in mind:
Light and airy clothing for warm summers
Warm layers and weatherproof gear for chillier regions and potential rain showers
Comfortable hiking shoes or boots for traversing trails
Sunscreen and sunglasses for shielding against the sun's rays
Bear spray for safety in bear country and other wilderness areas
Tips & Tricks for Overnight RV Camping in Montana
For an optimal overnight RV camping experience in Montana, there are several tips and tricks to consider. It's crucial to book your camping spot ahead of time, particularly during the high seasons when sites can get booked up quickly. Make sure to stay informed about the weather updates, especially if you plan to explore the varied landscapes of Montana, from mountainous terrains to the picturesque river valleys. Always respect the local wildlife and adhere to Leave No Trace principles while camping and hiking to preserve the pristine environment for future visitors. Don't forget to capture the stunning Montana landscape with your camera to create enduring memories of your adventure. Lastly, modify your schedule to take full advantage of daylight activities, allowing yourself to rest during the cooler evenings.
Use CampersCard to Find and Book Your Next RV Trip
With its stunning natural beauty and outdoor recreation opportunities, Montana is a great destination for RVers. Use CampersCard to help you find and book the best campgrounds and RV parks in any of Montana's unique regions. To help you figure out all the details of your next booking, make sure to check out CampersCard today!
About CampersCard
CampersCard is the latest campground discount program by the team at Harvest Hosts. This program connects campers on a budget with high-quality campgrounds. Campgrounds offer CampersCard members exciting benefits such as early check-in, late checkout, and discounts on nightly rates to be part of the program. The benefits will quickly offset the membership cost. It's a win-win for everyone!
Traveling with her husband, three children, and their dog, Chili, Jessica explores America via road trips. Jessica's unique perspective focuses on genuine experiences rather than typical tourist routes. She uses resources like CampersCard, CampScanner, and Harvest Hosts to ensure every journey is memorable. Despite a busy schedule, she captures and shares serene moments amid the chaos of family life and travel. Her work offers a unique journey through less-traveled Family Friendly roads.