Your Ultimate Guide to RV Campgrounds in Arizona
Walter Nelson
August 1, 2023
Looking for the best RV campgrounds & RV Parks in Arizona? A place for your family to go camping that has access to nature and beautiful views. Or maybe a place for your ATV's. Let us help you find your spot in the Grand Canyon State!
If you're looking for the best RV campgrounds in Arizona for families or to experience the desert landscape, we've got you covered. Not only will we help you find RV campgrounds with activities for kids and full hookups, but we'll help you locate the best places with direct access to the desert, boating, and those big sunsets Arizona gives its visitors every night.
With tons of RV campgrounds around this unique state, you have plenty of camping options. If you want to find an RV campground in the mountains, they've got that. If you want an RV campground along the water, they've got that too. And if you are looking for something near a ski resort, they even have that! Arizona is a great place for RV camping and experiencing America's unique desert landscapes.
Arizona gives you access to beautiful---yet harsh---desert landscapes, unique water features, and spectacular forests. Arizona is home to a giant hole in the ground---the Grand Canyon---a petrified forest, unique cowboy towns, and large cities.
So stick with us at CampersCard and we will help you find your Arizona campground and discover all the highlights of Arizona.
Helpful Resources For Your Arizona Visit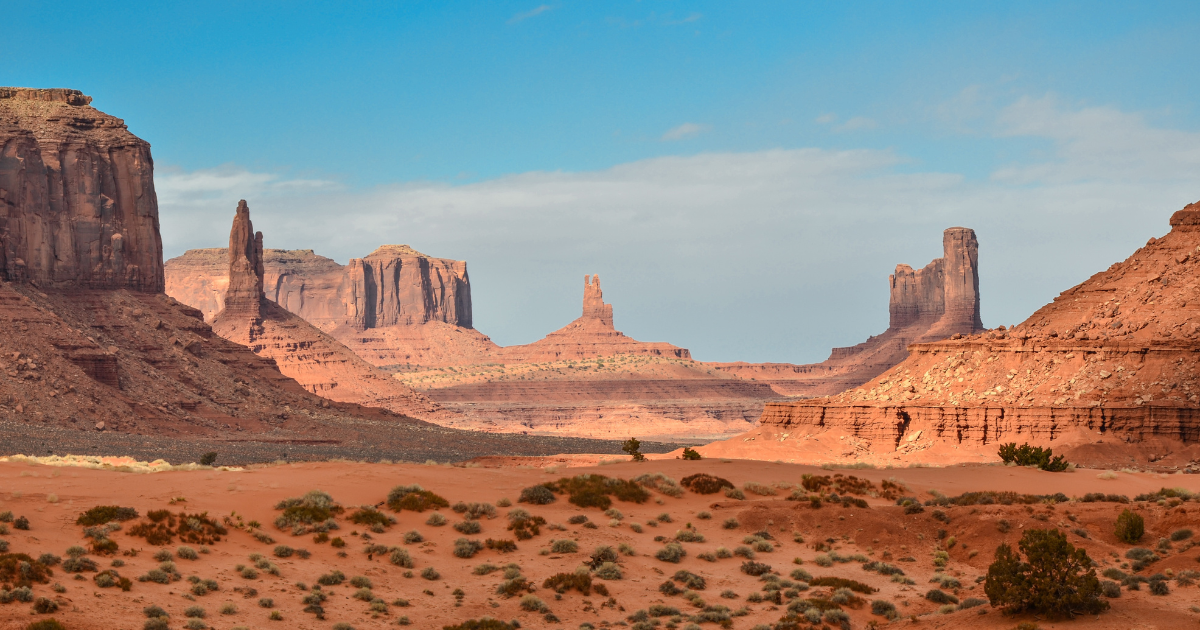 Before we start digging into Arizona, there are some things you might need to know about this state.  Here are some resources for you to get familiar with. Check out these helpful resources on the state of Arizona.
Now that you've got the essential information, let us help you figure out where you want to visit within this southwest Oasis.
A Little About Arizona
Arizona is just under 114,000 square miles and is the sixth-largest state in the United States. It became the 48th state on Valentine's Day in 1912 after years of conflict with Mexico.
The Grand Canyon State is incredibly unique. There are three National Parks, six National Forests, and seven National Monuments. On top of that, there are plenty of state and local parks too. Overall, 56.8% of Arizona's landmass is public lands---making it the sixth-highest percentage in the country.
In Arizona, you can enjoy world-class skiing and one of the top snowbird destinations in the United States within a three-hour drive---a little over 150 miles. This makes Arizona a dream destination for almost anyone who loves the outdoors.
The entire state might feel like one large desert, but there are technically four different deserts that contribute to the overall landscape of Arizona. The Sonoran Desert is the most popular among Arizonans because the majority of the state's population lives within its borders.
The other three deserts are scattered around the state. On the northwestern edge of Arizona, the Mojave desert spills over into Arizona and possesses its own unique flora and fauna. In the north, you'll find the Grand Canyon inside the Great Basin Desert. And finally, in the southwest corner, you'll find the Chihuahuan Desert.
As you prepare to plan your Arizona camping trip, take some time and get familiar with each distinct region and what it has to offer. And even though Arizona is a desert landscape, there are some fantastic water features in this state.
But to do all of that, you'll need to find those perfect camping sites. And that is what we are going to help you with now. We are going to look at the different regions below.
Northern
Central
Southern
Explore Arizona's Regions Here
RVing in Arizona's Northern Region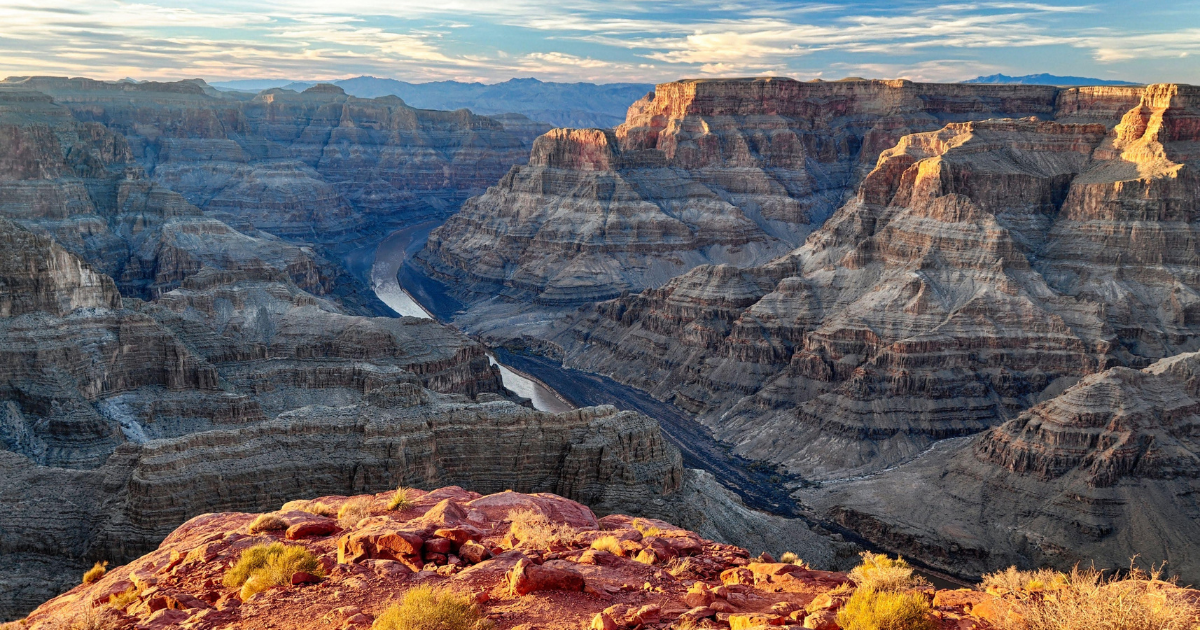 Northern Arizona is home to great skiing, the Grand Canyon, the Petrified Forest, and other memorable places. If you spend some time here, you'll get great views during the day and be offered some fantastic stargazing too---Arizona is known for clear night skies.
Northern Arizona Highlights
If you are considering Arizona, you might want to spend an entire trip to the northern part of the state. Here there is so much to see and do. Here there are National Parks and Forests, Native American Tribal Lands, college towns, and some unexpected waterfalls.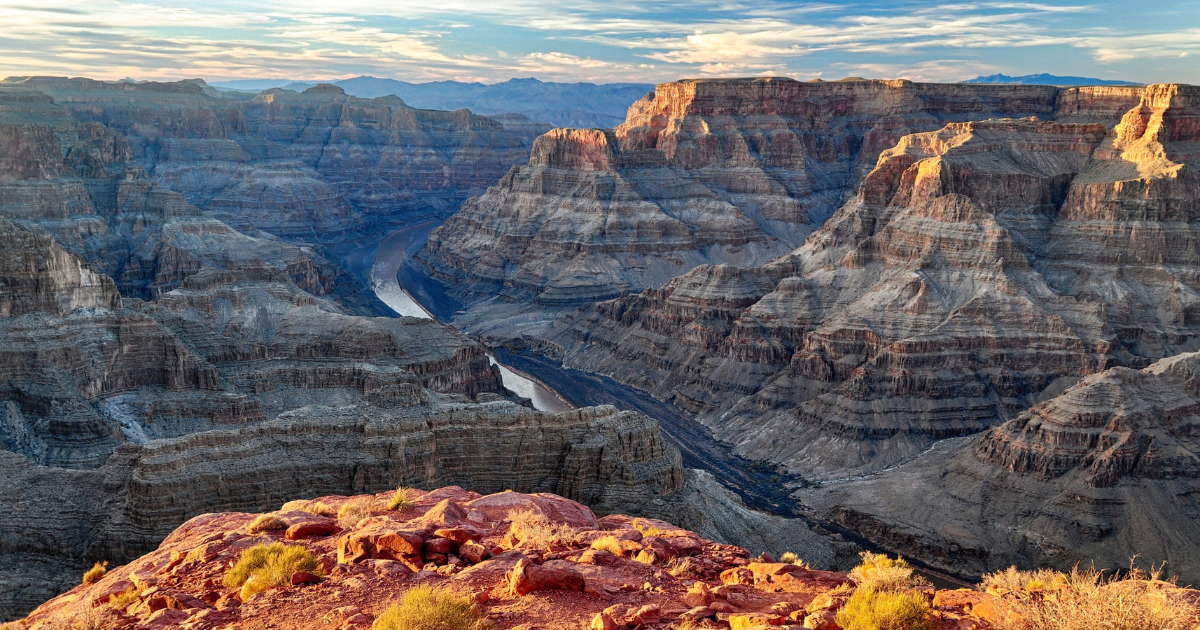 The Grand Canyon is one of the gems of the National Park System that makes it on most people's bucket lists. It is a mile-deep canyon that was formed by the Colorado River over thousands of years.
Some of the most popular things to do are taking in the vistas, hiking part of the trails, and taking a mule to the bottom. There are some people who will hike the Rim to Rim trail, but this requires a lot of training, planning, and endurance.
This National Park---like many others---is quite remote which is why RVing at the Grand Canyon is the perfect way to experience it. Plan your trip and make your camping reservations early.
Coconino National Forest is an incredibly diverse National Forest and covers 1,800,000+ acres of land. The land is quite dramatic with peaks reaching 12,633 feet at Humphrey's Peak, all the way down to 2,600 feet in elevation.
This National Forest is a favorite for many travelers for varying reasons. Boondockers love the great expanse and unique camping locations. Hikers love the trails and consistent weather. Photographers love the different objects to capture. And Sunday drivers like the many scenic loops that exist throughout the forest.
Inside Coconino National Forest, there are several great waterfalls---some are seasonal. One of the top waterfalls in the area is Grand Falls---occasionally referred to as Chocolate Falls. The best time to capture these falls is early spring---March through early May.
The Petrified Forest National Park is one of the largest collections of colorful petrified logs in the world. The park consists of 221,390 acres with an extra Petrified Forest National Wilderness Area adding 50,000 acres to the north and south of the park.
This national park is great for people to see from the 28 miles route through the park. This route takes about an hour to drive, offers multiple pull-offs, and allows you to do a pretty good job of seeing the park.
With that being said, you will see much more on foot. While there aren't a lot of miles to trek, there are enough to get your steps in---plus these trails are dog friendly for leashed pups.
On Havasupai Tribal Lands, you can find one of the most spectacular waterfalls in the United States. The extremes of these falls might be what makes them so spectacular. Perfect white waters flow over the edge of red rock into bright blue waters. The waterfall pools are so inviting that you won't be sure if you want to go for a swim or drink it up like a glass of kool-aid.
The trek to Havasu Falls and Havasupai Falls isn't an easy one though. It will require a long hike---including trekking through waist-deep waters---and probably an overnight stay. But the journey to these five waterfalls is worth it.
To enjoy this experience, you will need to coordinate with the Havasupai Tribe. You can make these arrangements and have a memory that will last a lifetime.
Red Rock State Park is one of the most popular places in Arizona---besides the Grand Canyon. This is known for the iconic red rock formations, beautiful desert landscape, and the city of Sedona.
Here you can enjoy hiking, biking, backcountry camping, horseback riding, natural bridges, and much more. It is a beautiful area filled with people who truly love the outdoors and the uniqueness of this region of the state.
If you are looking to avoid the big city but still be close to civilization, you may consider Prescott National Forest---and nearby Prescott, Arizona. This area is incredibly beautiful and a great place to connect with nature and find solitude.
This forest is unique as it functions as a transition point between cacti and pines. It offers a much more mild climate compared to the Phoenix area and thus both pine trees and cacti thrive in this environment.
Prescott National Forest has over 900 miles of trails and 100,000 acres of incredible wilderness.
It seems odd to mention a beautiful lake in such a dry climate, but Lake Havasu is worth a visit. It is perfect for those who love the water because boating, fishing, jet skiing, paddle boarding, and much more are enjoyed on this lake.
If you are an angler, this is a great place for bass fishing. In fact, there are a number of fishing tournaments here with plenty of trophy fish being pulled from its waters.
Lake Havasu City is also worth mentioning here. In fact, this city is a favorite for snowbirds and attracts spring breakers too. An interesting fact about this town is the London Bridge---yes the London Bridge Is Falling Down from the nursery rhyme---is in Lake Havasu City.
Monument Valley has been featured in plenty of movies and tv shows due to its iconic landscape. The towering buttes and red rock make it the desert scene you see in your dreams.
This area along the Arizona and Utah border is on tribal lands. The Navajo Tribe has done a  wonderful job in maintaining and protecting these lands for you to enjoy.
The Apache-Sitgreaves National Forest---on the eastern side of the state---is over 2 million acres of beautiful landscape. It has less of a desert feel and more of that alpine mountain vibe.
Inside this National Forest, you can enjoy cold water lakes, trout fishing, and of course plenty of space to get lost. There are also plenty of wilderness areas for backcountry camping and plenty of boondocking sites to be had.
Top 6 Towns and Cities to Visit in Arizona's Northern Region
Sedona
Flagstaff
Prescott
Cottonwood & Jerome
Show Low
Lake Havasu City
Top RV Campgrounds in Northern Arizona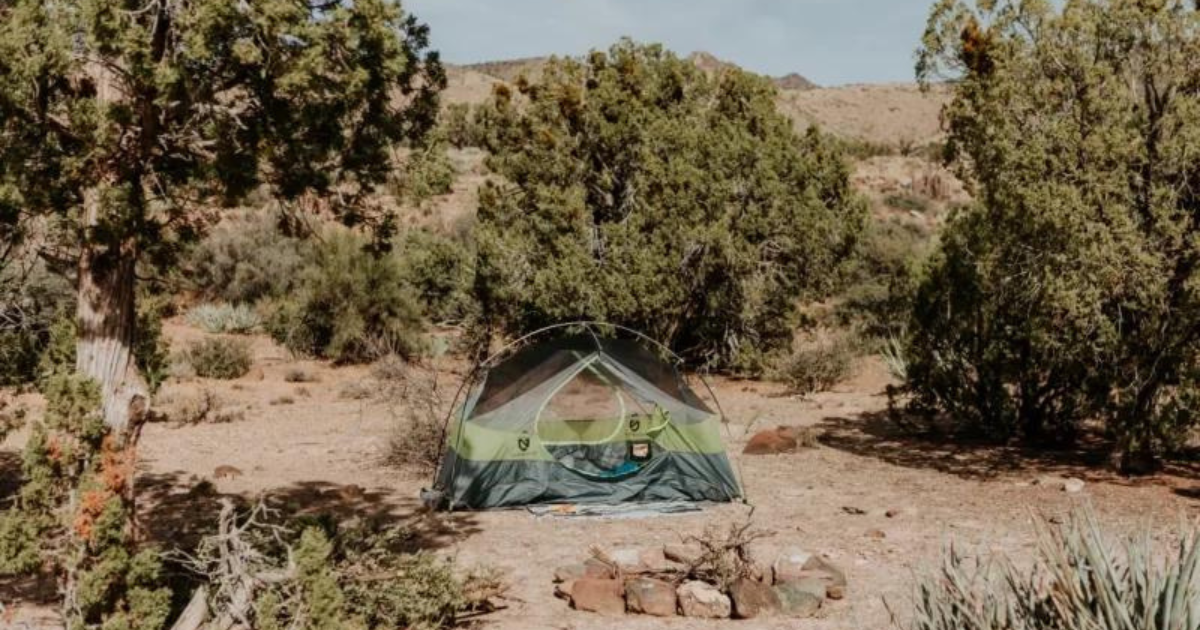 Looking For More Campgrounds in Arizona's Northern?
If you didn't find what you were looking for, just wait until you look at these other great campgrounds through CampersCard.
RVing in Central Arizona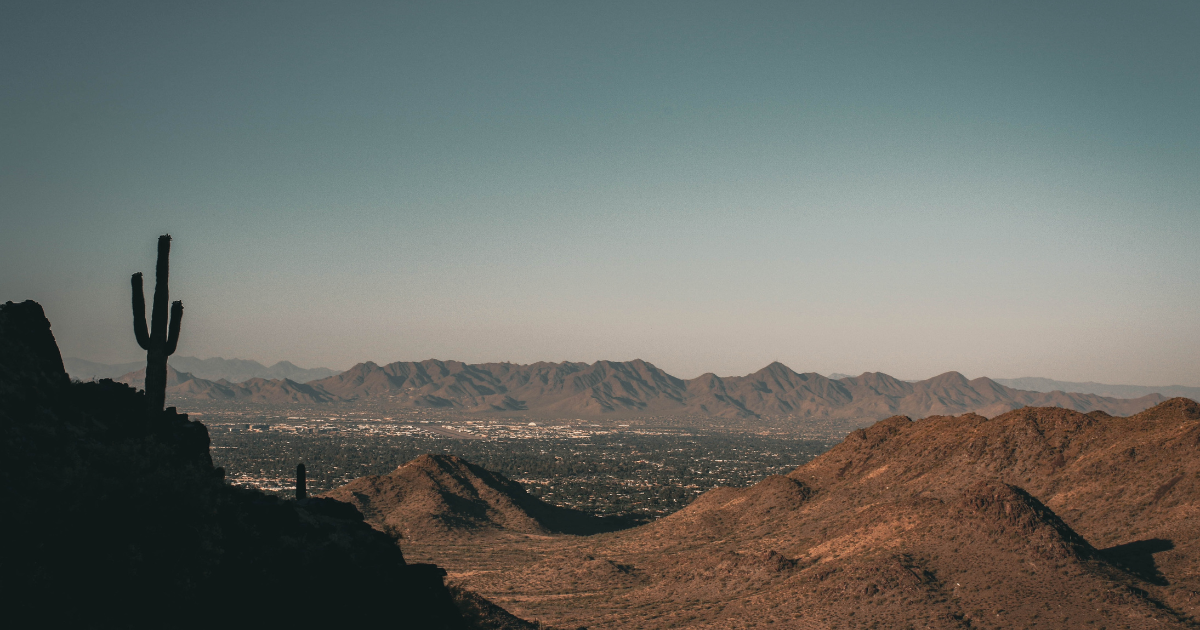 RVing in Central Arizona takes you from big city living to off-grid living. It has waterfalls and incredible desolate areas too. You'll never get bored in central Arizona.
Central Arizona plays host to the state's capital and largest city---Phoenix---and the largest National Forest in the state---Tonto National Forest. This region is also home to another large canyon and one of the most famous snowbird boondocking sites in the entire county---Quartzsite.
In addition to beauty and history, you can enjoy plenty of flora and fauna in this region. Here is where the number of Saguaro Cactus starts being plentiful. These are the iconic cacti that are depicted in many drawings, cartoons, and in our minds for what a cactus ought to look like.
Let's check out some of this region's most popular spots.
Central Arizona Highlights
Central Arizona is a great place to get lost in the desert, see amazing waterfalls, and enjoy some big city living. Here are some of the highlights.
Tonto National Forest is the largest National Forest in Arizona and the ninth largest in the United States. At 2,873,200 acres, it is the largest in Arizona and has plenty to see, explore, and get lost in.
Inside Tonto National Forest, you can find its own beautiful canyon known as the Salt River Canyon Wilderness Area. This area is very rugged, but has a beautiful waterfall and plenty of hiking. It is between Globe and Show Low in the Fort Apache Reservation.
Tonto is also incredibly close to the greater Phoenix area. The Superstition Wilderness is probably the closest portion of the area and acts like the city's personal playground for outdoor enthusiasts. Here you'll find plenty of camping spots, hiking trails, and horseback riding trails too.
On the west side of the state, you'll find this unique destination. Typically, saloons don't make these lists, but this isn't a normal bar. This is an experience for anyone visiting the Quartzsite and Parker Arizona area.
Nellie E. Saloon is a cash-only bar that is known for its remote, unconnected location. In what was once an old mining camp, a man started a bar without a water source, electricity, or any other services.
Since the start, this has become a staple for off-road vehicles, UTV's, ATV's, and even those who enjoy a horseback rider as a destination in western Arizona. If you find yourself over on the west side of the state along the Colorado River, look up the Desert Bar.
Quartzsite---as its name suggests---is a great place to find gems and minerals. But more than that, it is a destination for snowbirds along the Arizona-California border. This town functions more like a migrant community than anything.
Here you'll find an incredible community of desert lovers coming together to form a seasonal community around a mutual love of simplicity and the outdoors. The area boasts access to the Colorado River and miles upon miles of trails for off-road enthusiasts.
Even if you don't want to stay in Quartzsite all winter, every RVer ought to make the journey once in their RVing career.
Top 5 Towns and Cities to Visit in Central Arizona
Phoenix
Scottsdale
Mesa
Payson
Quartzsite
Top RV Campgrounds in Central Arizona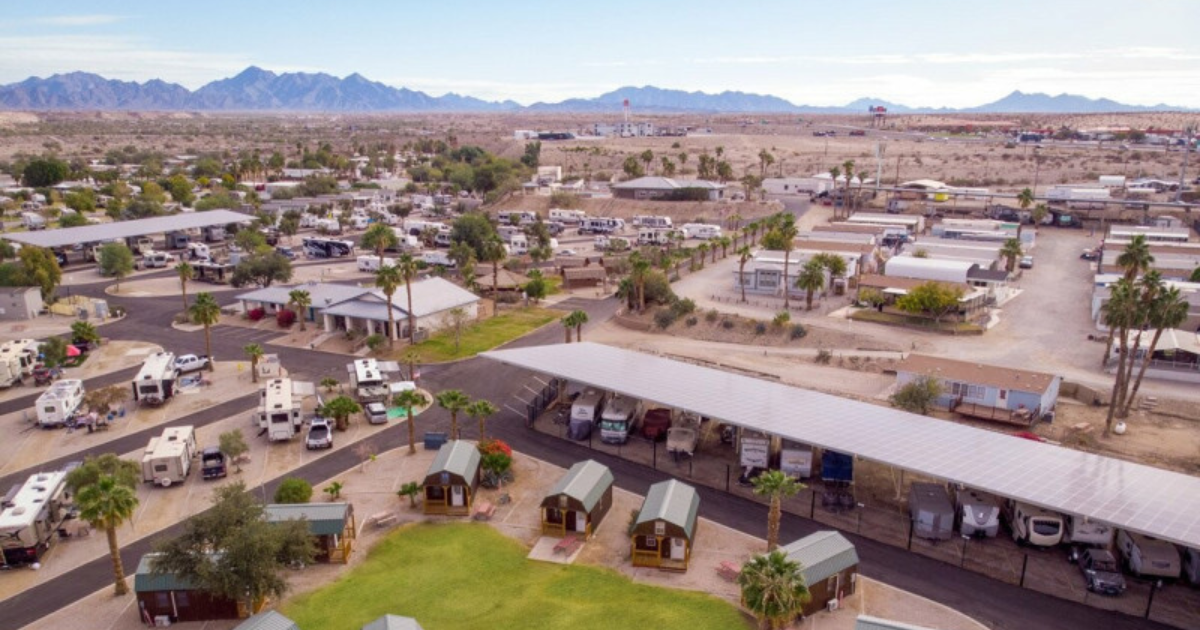 Looking For More Campgrounds in Central Arizona?
If you didn't find what you were looking for, just wait until you look at these other great campgrounds through CampersCard.
RVing in Southern Arizona
Southern Arizona is one extreme. In the southwest corner of the state, you have the sunniest and one of the hottest places on earth in Yuma. But in this same region, you can see snow capped mountains near Sierra Vista.
This region is harsh and beautiful at the same time. It has historic western towns like Tombstone, quirky mining towns like Bisbee, and of course the college town of Tucson.
Southern Arizona is also home to wildlife refuges, National Forests, and National Parks.
Southern Arizona Highlights
Track the wild west routes, true desert art, and wonderful hiking in Southern Arizona. Let's look at some of the top spots to check out on your next trip to southern Arizona.
Is tucked in the southern part of the state in the midst of the Mule Mountains. This town isn't quite a border town---just 10 miles north---but it has that border town feel. It is traditionally a mining town that has turned into a trendy town for desert dwellers to seek refuge in during those incredibly hot days.
This town is often referred to as "Mayberry on Acid." The town feels stuck in history, but the arts and residents totally change the experience for visitors. It is a bit out of the way, but worth the trip to the area.
Tombstone is found in southern Arizona and has held onto its historic cowboy roots. The town has fully embraced its connection to Wyatt Earp. A visit to Tombstone will have you wanting to put on cowboy boots and make a stop at the O.K. Corral.
This town has many opportunities to experience the town as it was during the wild west days. There are horse carriage rides throughout town, wood board walks, and a dramatized show of the O.K. Corral Shootout.
Along the southwest edge of Arizona---just outside of Yuma, Arizona---you'll find plenty of water to enjoy. These lakes and waterways are created by the Colorado River and are great places to enjoy a day on the water.
In Martinez Lake, you'll have the chance for some great fishing. At Mittry Lake, you can paddle up and down the waterways and see tons of birds all winter long. The sunsets in this region are amazing due to the bright orange sun reflecting off the waters.
At Lake Mittry, you can enjoy up to 14 days on BLM lands for free camping.
This National Monument is inside the Sonoran Desert along the United States-Mexico border. This area will be filled with cacti---most notably the Organ Pipe Cacti. Along with these unique cacti, you'll see tons of birds in the winter months.
If you plan your visit to Organ Pipe Cactus National Monument during the winter, you might see the desert turn green. Just a little bit of rain that occurs here can bring the wilderness to life and make the birds sing.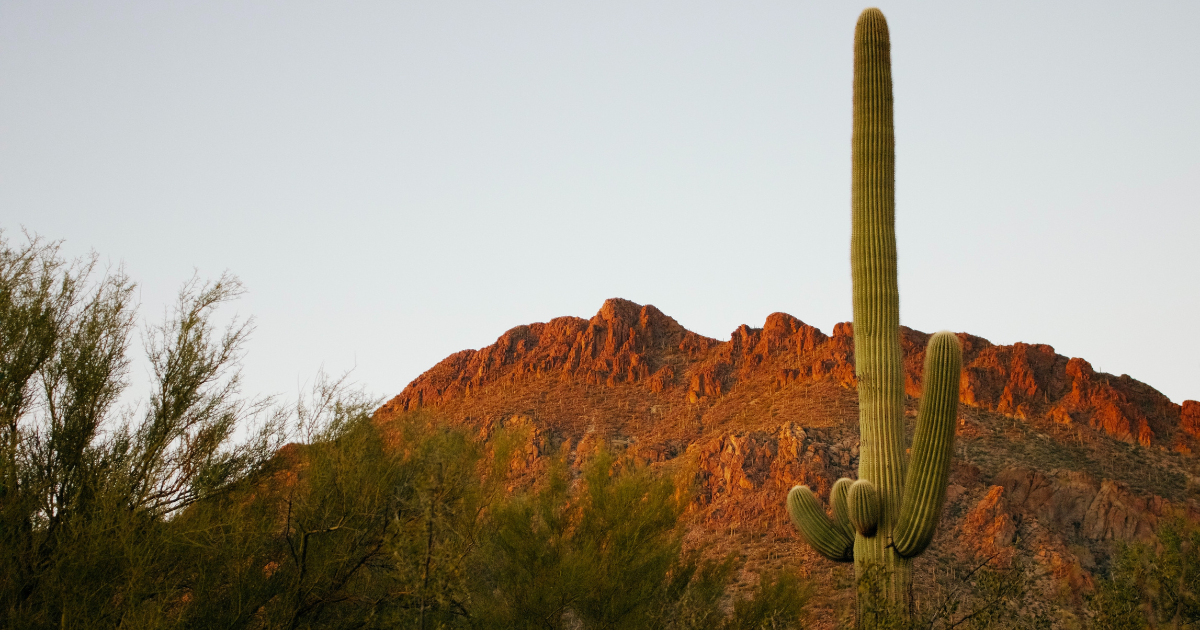 Home to the most iconic cacti in the world, Saguaro National Park is home to the largest concentration of giant saguaro in the American West. Here there are great hiking options, enormous cacti, and mountain backdrops.
This National Park is just outside of Tucson. In the spring, you will see this park come to life with bright flowers on the edges of the cacti. At night you will hear coyotes cry out. And of course, this is just minutes away from the beautiful city of Tucson.
Top RV Campgrounds in Southern Arizona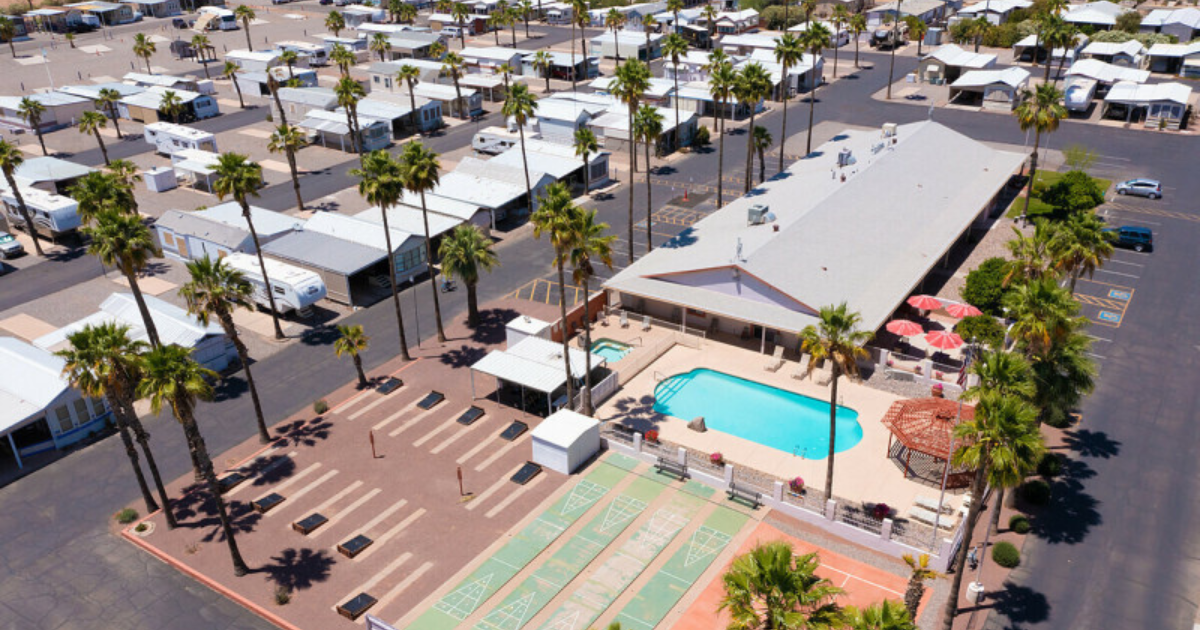 Looking For More Campgrounds in Southern Arizona?
If you didn't find what you were looking for, just wait until you look at these other great campgrounds through CampersCard.
Use CampersCard to Find the Best Campgrounds and RV Parks in any of Arizona's Unique Regions
The best way to find the top RV campgrounds in Arizona is to know what kind of experience you want. With six different National Forests boasting varying experiences, you'll never find the end of what there is to see and do in this state.
Whether you want to boondock, bring your horses with you, or live it up in luxury, Arizona has the perfect campgrounds for you. Mix that decision with an understanding of your budget, and you'll be ready to book your first campground with CampersCard.
When to Go Camping in Arizona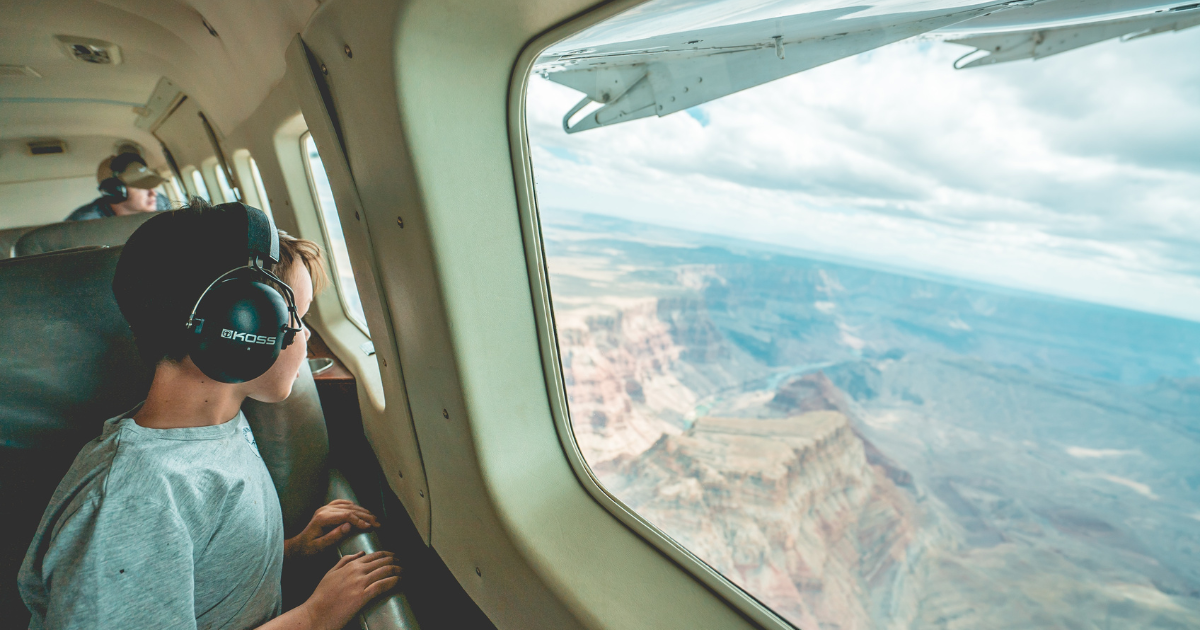 Because Arizona is so far south, your window to comfortably go camping is rather limited in certain regions. Consider how early or late you'd be willing to go to avoid the crowds and save on the prices. But the window is short for the areas surrounding Phoenix, Yuma, and Tucson. The summers can get incredibly hot, but the higher elevations are still very accessible.
As a whole, the state of Arizona is rather hot for RVers---because of the poor insulation. But finding some shade and staying out of the RV during the day can be an option. The overnight temperatures in the desert can still drop significantly making it quite nice still.
Having the sunshine for so many hours a year is wonderful---until it's not. The sun can take its toll on you and you will need to be sure to drink plenty of water. Just set some reminders for yourself before you head out for the day.
What to Pack When RVing in Arizona
Because Arizona is such a large state, there are different things you might need, depending on where you go, and what time of year you go.
UV protective clothing, sunscreen, and eyewear are a must
Warm-weather hiking boots
Fishing gear
Sunshades for your RV windows
Tips & Tricks for RVing in All of Arizona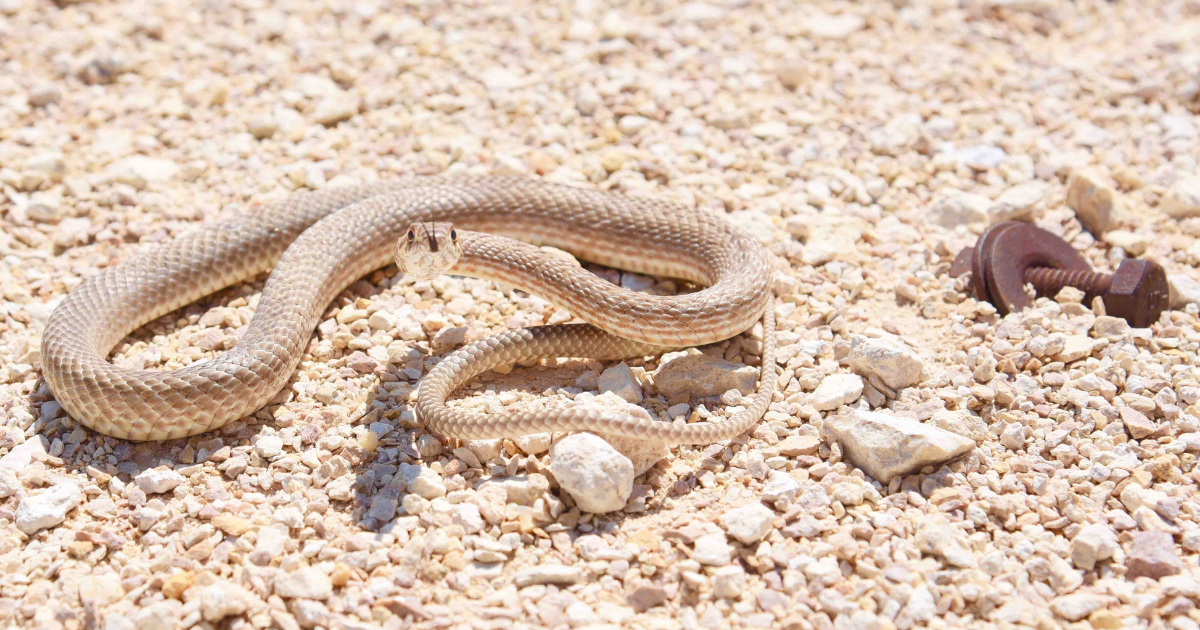 If you've decided it is time to visit Arizona in your RV, then here are some things to consider.
Don't wait to book your site. Arizona is a popular destination, and it's quite competitive for the best RV bookings.
Watch out for scorpions in your shoes, snakes on the trail, and don't underestimate the sun's impact on your hiking.
Be aware of the ground temperatures when walking your pets. Be sure to consider an infrared thermometer to help protect your dog's paws.
Use CampersCard to Find and Book Your Next RV Trip
With pine forests, red rock formations, various cacti, and plenty of sunsets, you'll love Arizona. The journey to get to Arizona could be long and that means you need to plan on staying for a while. To help you figure out all the details of your next booking, make sure to check out CampersCard today!
About CampersCard
CampersCard is the latest campground discount program by the team at Harvest Hosts. This program connects campers on a budget with high-quality campgrounds. Campgrounds offer CampersCard members exciting benefits such as early check-in, late checkout, and discounts on nightly rates to be part of the program. The benefits will quickly offset the membership cost. It's a win-win for everyone!
A spirited retiree and full-time RV traveler, this seasoned adventurer turned writer shares insightful camping narratives for platforms like Harvest Hosts, CampersCard, and CampScanner. He combines his vast experiences and wisdom to guide fellow travelers, providing them with unique camping spots, substantial discounts, and alerts on elusive free campsite opportunities. His stories not only entertain but also encourage others to join him on an extraordinary journey, reminding them that life may be slower, but it's far from boring.