CampersCard is Launching (questions and answers)
Kyle Arnold
October 4, 2023
CampersCard is the newest RV campground discount program, but better! New programs come with questions. So, we have created a FAQ page that you can visit. But right here we will answer some of those pressing questions that you might have.
CampersCard is Launching (questions and answers)
What is CampersCard?
CampersCard is the newest RV campground discount program, but better!. New programs come with questions. So, we have created a FAQ page that you can visit. But right here we will answer some of those pressing questions that you might have.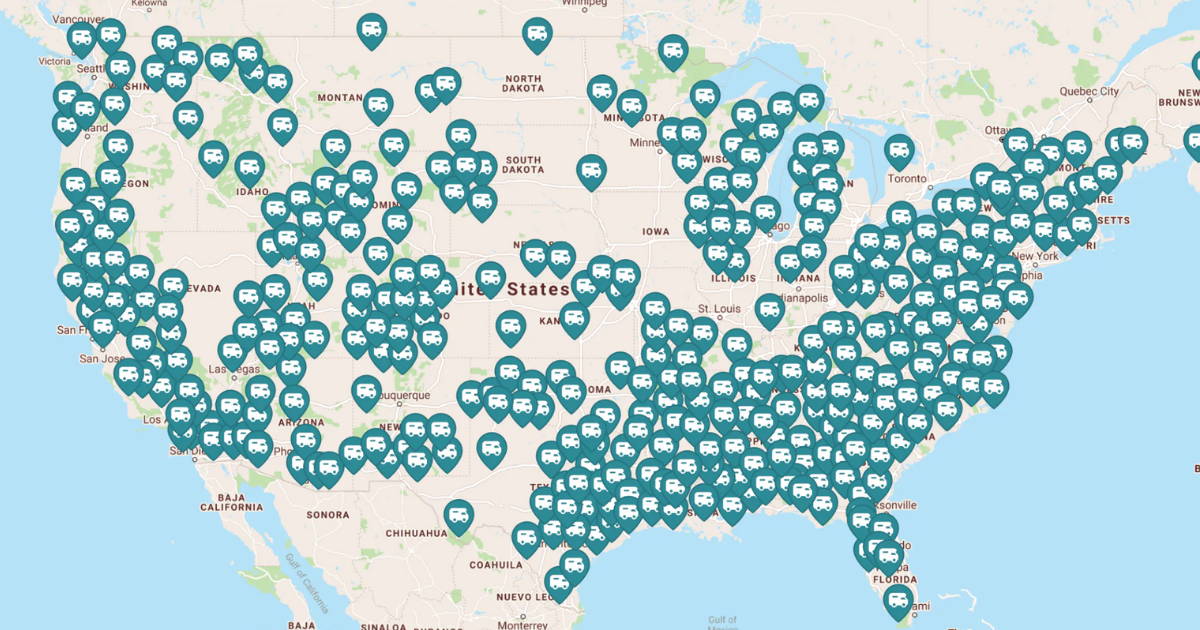 Questions and Answers For Campgrounds
If you are an interested campground or thinking about starting a campground, or just an inquisitive mind, the first block of questions is for you.
What does it cost to list my campground on the CampersCard platform?
This is simple. It is 100% free for you to list your campground on the CampersCard platform. We do not ask for a sign-up or registration fee. We won't ask you to share your earnings. And we don't ask for a portion of profits that are booked through the website. It is 100% free for you to use!
The only thing required from you is to offer CampersCard Members a discount or benefit of some sort to your campground. This could be as simple as an early check-in, late check-out, a discounted rate, or some other benefit.
What benefits will I receive for joining the program?
By signing up with the CampersCard program, you'll receive all of the benefits listed below:
You'll get exposure to over 800,000 of the best campers via Harvest Hosts —which is one of the fastest-growing companies in the United States.

You'll have the flexibility to customize your campground's discounts and perks the way you see fit.

You keep every dollar that you earn by promoting your campground with CampersCard.

There are no contracts. You can cancel at any time and you aren't on the hook for anything.

You'll get a simple, hassle-free sign-up and dedicated campground support.

You will experience a user-friendly platform that is fast, reliable, and most importantly useful for everyone. You won't be stuck dealing with clunky apps or websites that are confusing and impractical.
Can I block specific dates?
The program is incredibly flexible for campground owners. You can block out dates, set limits to your benefits, and more. All of these things can be discussed with your dedicated Account Executive while you go through the onboarding process with the CampersCard staff.
Where will my campground be listed?
Your campground will have a dedicated page to promote and market itself on the CampersCard platform. This will allow the campgrounds listed on the CampersCard platform to decide its own benefits, pricing, and language to its potential customers.
This also allows for campgrounds to keep their current registration system. So instead of learning one more system or adding one more thing to train employees on, you keep what you know and like.
Essentially, you get to keep everything you like. We help you add a dedicated page to share your campground with the world. And we do our very best to get campgrounds in front of our 800,000+ members.
Visit our Campground Page, submit your contact information, and someone from the CampersCard team will reach out shortly.
How will the campgrounds know who is a valid CampersCard Member?
Each CampersCard Member will have a specific "Member ID." This ID is located in the platform, and our Members will be instructed to present that to you once on-site for their stay. This helps speed up your check-in process with our Members.
How can I best manage multiple discount programs?
Managing the CampersCard discount program is super simple. Because we have proven our ability to make user-friendly applications for other small businesses, we know our system inside and out—and so do our Members. We will provide a simple, easy-to-use dashboard for your profile. It will verify memberships, show stats, and help you see the value in CampersCard. Our goal is to fill your campground with the best-paying campers and show you the data along the way.
How will Members make a reservation?
The CampersCard platform will provide our members with a similar experience to our other applications and websites. We will provide them with a platform that includes locations and discount details. Then our Members can simply go to your preferred reservation system to book their stay. There are no extra hoops to jump through or confusing programs you need to manage.
__________________________________________________________________________
Questions and Answers For CampersCard Campers
If you are a potential CampersCard Camper, you probably have a whole list of other questions. We can help with that too!
When will CampersCard Memberships be available to buy?
You can purchase CampersCard right now! Search quality campgrounds spanning 47 US states and 4 Canadian provinces that provide discounts and perks to CampersCard members.
What are the CampersCard benefits going to be?
Our goal is to give our CampersCard Members the most comprehensive list of campgrounds in North America. We work with campgrounds all over to get the best benefits including things like discounted rates, early check-in, late check-out, discounts on amenities, and so much more! We can't wait to open this up to our RV community.
Can I recommend some of my favorite campgrounds?
CampersCard is all about the campers, so the answer is YES! Send us links to your favorite campgrounds. Or better yet, go ask them to submit a listing—and then we'll go from there.
If you already know a campground you want to see on our program, fill out a contact form, and we'll reach out to see if they're interested.
The Best RV Discount Program Will Be Launching Soon
We have been working hard on helping RVers have the best experience the outdoor community has ever seen. We are committed to making this the most comprehensive list of campgrounds in North America. Join today!
About CampersCard
CampersCard is the latest campground discount program by the team at Harvest Hosts. This program connects campers on a budget with high-quality campgrounds. Campgrounds offer CampersCard members exciting benefits such as early check-in, late checkout, and discounts on nightly rates to be part of the program. The benefits will quickly offset the membership cost. It's a win-win for everyone!
I'm a freelance adventure travel copywriter. My wife, 2 dogs and I have been on many adventures together in either a big, blue bus or our camper van. While touring the country, we take advantage of checking out new towns, hikes and waterways. We are often found hiking, paddling or drinking coffee and love meeting new people.